Boarding
Board your pet with us and help save another
"I won't take my cat anywhere else, after rescuing him from Margaret Green Animal Rescue
and working there and knowing the love and time that is given to the animals, keeps my mind at ease." K Whitmarsh
"Absolutely amazing care. I have boarded with Wingletang and now at Church Knowle.
Their care is excellent and I can't recommend them highly enough." M Sheldon
"My dog and cat have both been to you, I would 100% recommend." E Hector
---
We offer boarding facilities for both cats and dogs in Devon and Dorset.
Our centres are nestled in the beautiful Dorset and Devon countryside, with spectacular views it is the ideal setting for your pet's break.
Dogs will benefit from the acres of land where they can meet and make new friends.
If they fancy themselves a go on our agility equipment, they can play in the tunnels, jumps and poles!
Cats are all provided with a cosy space to call their own, with toys and a warm bed so that they can make themselves at home.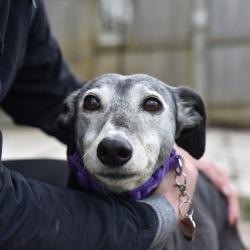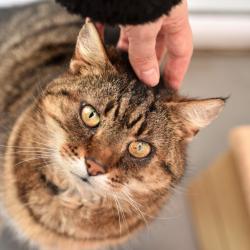 All our staff are experienced Animal Welfare Workers, ensuring that your pet has a happy holiday too! What makes us different?
You can rest easy on your holiday knowing that your pet is not only receiving the highest standards of care and that your
boarding fee will be helping rescue animals find a home of their own.
Our aim is to give your pet the best time and to ensure that they are happy, comfortable and most importantly, having fun!
In return, this should give you peace of mind so that you can fully enjoy your trip without having to worry.
We have fully fenced play areas, partnered vets and each site is monitored 24/7.
We hold a boarding licence at each of our centres which means you can be assured that we have been inspected by the council.
We are also fully insured. Many other businesses offer pet boarding but do not hold a licence or insurance – this is something you should be aware of.
Please contact us to discuss your pet's requirements or to find out more about the brilliant facilities we offer.
We offer the following boarding

Dorset
Boarding for cats at our Church Knowle Rehoming and Visitor Centre.
Price: £14 per night for 1 cat or £20 for 2 cats sharing a pen.
Boarding for dogs at our Lincoln Farm Rescue and Rehoming Centre.
Price: from £20 per night for 1 dog, £35 for 2 dogs sharing a kennel or £55 for 3 dogs sharing a kennel. The price is double for Bank Holidays.
This centre also offers day boarding from £20.
Devon
Boarding for dogs and cats at our Wingletang Rescue and Rehoming Centre.
Cat's price: £12 per night for 1 cat, £20 for 2 cats sharing a pen.
Dog's price: £20 per night for 1 dog, £36 for 2 dogs sharing a kennel or £54 for 3 dogs sharing a kennel.
Please note: There is a minimum charge for single night stays, please contact us for further details.