Support our Seniors
13th May 2022
Please don't forget me
Growing old is inevitable. It can be a scary time for rescue animals who come to us in their senior years. They are confused and wondering why their whole world has suddenly turned upside down.
We rescue thousands of senior animals and they are sadly often overlooked, which means they spend longer at our rescue centres. Today, we ask you to not look the other way and help with the ever increasing costs of caring for pets that need our help.
Your support could help animals in need like Herman
Herman is a sweet boy who has suffered far more than any dog should. He is an 11 year old Lurcher and he came into our Lincoln Farm Centre recently as an unclaimed stray. The staff here could see that he has had a hard life. He was extremely emaciated when he arrived and he struggled to walk, as he was so drained of energy.
Herman was in desperate need of some love and care. Even though he was in such a poor state, he would always stagger to his feet to greet the staff with a very waggy tail, it was as if he knew he was finally safe. The vet suspected that two of his legs were previously broken and had just been left to heal, which meant that they have not healed correctly and he is a little wobbly when he walks.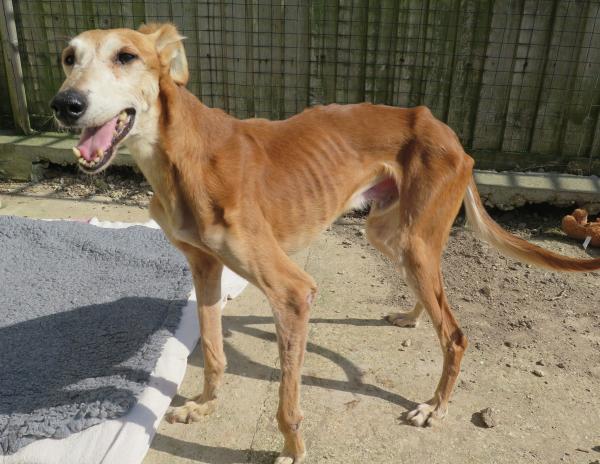 Herman when he first arrived, still smiling despite all he had been through
Herman also had overgrown nails, rotten teeth and pressure sores all over his body. Once his blood tests came back clear and after a few days of good nutrition, he was taken into Damory Vets for an emergency dental, as he had track-lines on his gums indicating an infection. He had 18 teeth removed and he also required a second operation for another 6 teeth to be taken out, as it was too dangerous for him to be under general anaesthetic any longer due to his age.
He needed to be put on antibiotics and probiotics after his first operation, as he struggled with diarrhoea and needed help with stabilising his tummy, because he didn't have the fat reserves to lose. The cost of Herman's operations and treatment has already cost over £1,400, with the possibility of this increasing following his second dental and castration procedures.
Despite his trials and ailments, Herman is the most wonderful, adoring and cheeky old gent who has stolen the hearts of everyone that has met him. We know that he will bring so much love and joy to his new family and we can't wait to see him start the next chapter of his life in his forever home.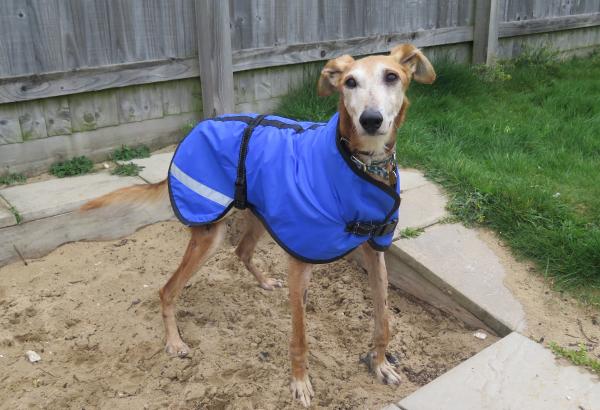 Herman on his road to recovery
A donation today could help us to rescue and care for senior pets in need like Herman
The cost of providing care for helpless pets is our largest expense and we are sure you are in agreement that animals should be able to live a happy and pain free life.
We spend a staggering £2,500 per week on veterinary fees and for the older animals at our centres like Herman, these are usually age-related medical issues.

Please use reference 'Senior' in the comment box
Every penny counts
The most frequent costs relating to caring for our senior animals include:
Dental work
As you may know, any problems with teeth or gums can be incredibly uncomfortable, it is also very expensive to remove teeth. As pets get older, they will develop issues if their teeth are not properly cared for, like poor Herman experienced.
X-rays and blood tests
Once an animal has had an initial assessment, they may need to have an x-ray and multiple blood tests to investigate any suspected health conditions. These conditions increase with age, so it is essential that we are able to fund any life-saving treatment.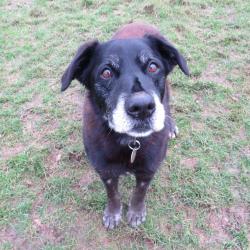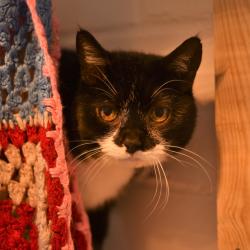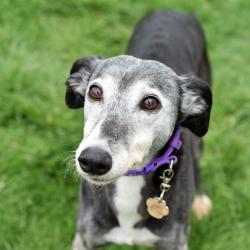 We are appealing for you to help provide vital care
Our Animal Welfare Workers dedicate their time to making sure our senior pets are more comfortable, particularly arthritic animals who may need a little more time to potter about.
We all understand how important it is to have some peace and quiet and a safe place to rest in, which is what we aim to provide for all pets who find themselves in our care.
Many animals coming in, particularly dogs, need to be put on a strict diet and as older pets tend to rest more and exercise less, they can easily become overweight. We need the means to be able to provide the increasing demand for specialist food, to make sure animals are receiving the best possible care.
Can you help us with extra unexpected costs?
It is an unsettling time to find your whole world turned upside down, especially during your golden years. A donation today will truly help and 100% of every donation goes towards the care and welfare of the animals at our rescue centres.

Please use reference 'Senior' in the comment box