Great Success for GroundDog Day
1st Jun 2022

We would like to say a huge thank you to everyone who attended our GroundDog Day on Sunday 29th May. We loved welcoming you all back to our Lincoln Farm Centre for the event after a 2-year break.

We are very pleased to share that we raised over £1,800! This is a fantastic amount and it will make a big difference to the rescue animals in our care.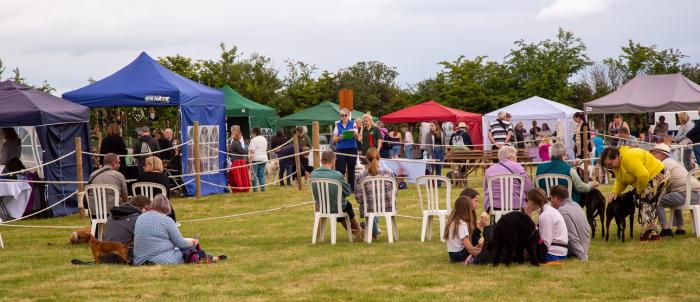 The day was filled with stalls from wonderful local traders, delicious refreshments and many activities for our four-legged friends to get involved in, including a range of fun novelty dog show classes. Congratulations to everyone who entered a class and won a rosette or prize, we hope you enjoyed taking part! Our team thoroughly enjoyed meeting you and seeing many of the dogs that have found their forever homes, after being looked after at Margaret Green Animal Rescue.
Have-a-go-Agility was highly popular throughout the day and it was amazing to see dogs of all abilities trying out the course. We would also like to thank Dorset Dash Hounds for running the Flyball ring at the event, which was great fun and we loved seeing many of our furry friends chasing down the jumps after the tennis ball.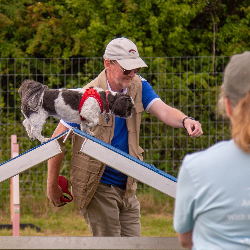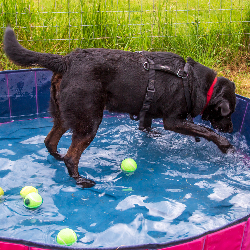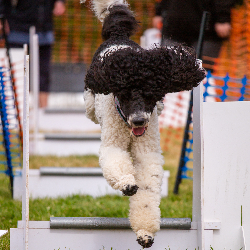 Our Grand Draw and Hampers were well received and we really enjoyed chatting to you all at our MGAR stand. Our stall of new and pre-loved doggy items was also busy throughout the day and gave many supporters the opportunity to grab some unmissable bargains.
It was lovely to see the sun shining for most of the day and even though we experienced a heavy downpour in the afternoon, it certainly didn't spoil what was a truly brilliant day!
We would like to extend our deepest thanks to the traders, volunteers and staff who helped us on the day and in the lead up to the event, it really wouldn't have been possible without their support. We would also like to say thank you to Caroline for helping us with judging and to Maxine from Purbeck Coast Radio, who did a fabulous job of supporting us with her PA announcements and keeping attendees well informed throughout the day.
Please find a selection of images below for you to enjoy, or visit our Facebook page here to see even more photographs from the event and tag your friends & family if you spot them!
If you would like to come back for another 'pawsome' day out soon, make sure you join us for our Country Dog Show at our Church Knowle Centre on Sunday 7th August.