Be a Shining Light
12th Nov 2021

12th November 2021

Florence's lifeless body was found discarded on the side of the road by a concerned member of the public. Luckily she was taken to safety and brought into our care with just moments to live.
Upon her arrival, nothing could prepare us for how poorly she was.
Helen, the Centre Manager spoke of the ordeal "I have worked here for over 19 years and I have never seen such an emaciated dog. She urgently needed our help and who knows what could have happened to her."
We need to be prepared for anything and everything and that costs money.
We couldn't do this without your help.

Florence finally able to relax
We were shocked she was still alive because she was in such a bad way. Her vital organs were shutting down, her eyes were sunken into her head due to the loss of fat, her ribs and spine were protruding and she was hardly able to stand. We quickly made up a cosy bed with blankets so that she felt safe and warm. It was imperative that she had fluids and food. We gave her a small amount of food every two hours so that her digestive system didn't fail. It was clear to us that Florence had been suffering for a long time and she needed more care and attention than most. When she had adjusted to having food again, we were able to slowly increase the amount that she was getting. Her weight on arrival was a measly 10.4kg with her ideal weight being 20kg.

Please use reference 'light' in the comment box
Florence's courage and determination has captivated us all here, however, her fight didn't stop there.
Once her weight had stabilised, we were able to start introducing her to other dogs. She has been very wary of dogs greeting her but she is slowly learning that they can be fun and has even had a few play sessions with some new friends at the centre. It has been so heart-warming to watch her improve each day, even if they have been very slow steps. Unfortunately, she also had to battle with an eye infection with possible surgery and suspected life-threatening kidney failure, after she was excessively drinking. She is such a sweetheart and has been through so much, she had the biggest fight for her life and the last thing we all wanted was for her to not make it.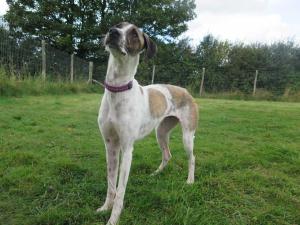 Florence feeling healthier and happier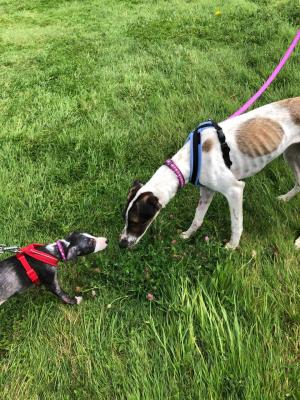 Making friends!
The vets confirmed that her scan results showed she had abnormal kidneys and so she will naturally drink more water and it can be managed on a renal diet. Which, I am sure like you, was a huge relief to us all. Our vets were unable to tell us whether she has been like it since birth or caused because of her appalling abuse and neglect. We were just so thankful she would survive.
Please donate to help dogs like Florence who are fighting for their lives.
They can defy all odds because of donations like yours. Florence is now on eight meals a day and starting to take in her surroundings. Her personality is shining through and we know she is going to bring so much joy to someone's life. We are always amazed at how many dogs' still trust people after all they have been put through.
We wish this was an isolated story but sadly we see hundreds of dogs each year come into our centres that need costly and time-consuming care. With help from support from you, we are able to make sure that we are ready for whenever a dog needs us.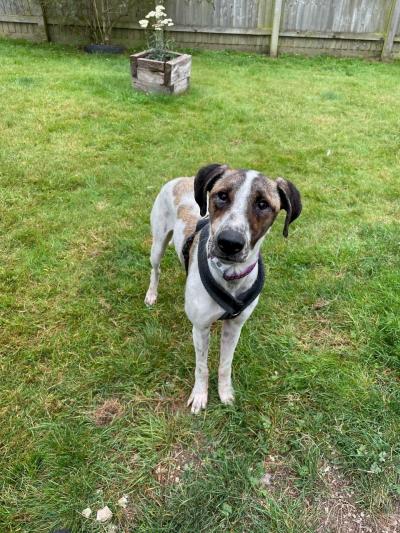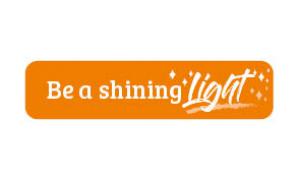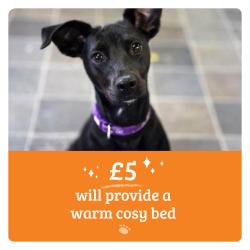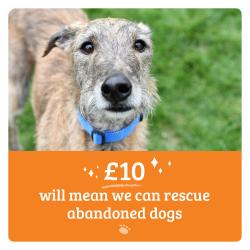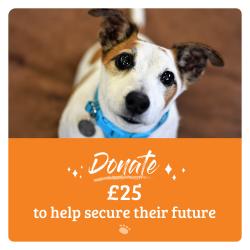 When donating please use reference 'light'