Wonderful Wingletang Walkers
8th Sep 2020

We were overwhelmed by the superb support for the Wingletang Sponsored walk, which took place on Sunday 6th September. The event at this time of year is traditionally the Tri-4 Rescue but due to restrictions and to ensure social distancing was adhered to we took the decision to hold a sponsored walk event, with the option of supporters undertaking their own Tri-4 Rescue too.

Keen walkers accompanied by their dogs began to arrive from 1000 and once signed in were sent on their way to enjoy a six mile walk across Dartmoor, offering stunning views and plenty of space to stay safe. The day started bright and sunny, however, dark clouds seen on the horizon moved in delivering a few hefty downpours. Not to be deterred our wonderful walkers and their dogs smiled on through and kept going.

David and Angela Sykes have been supporters of ours since 2011 after rehoming two cats from Wingeltang and as keen cylists, runners and walkers they decided to take part in their own triathlon event.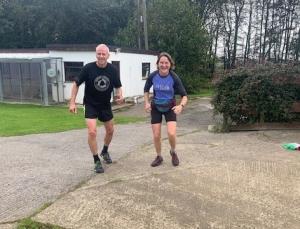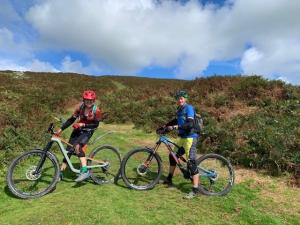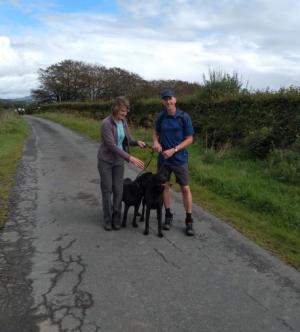 This consisted of:
Run from Tavistock to Wingletang via Old Exeter Road, Mana Butts and the Gliding Club (4.5 miles)
Dog Walk (6 miles)
Bike ride - Peter Tavy and around the moors (10 miles)
They had a great time, taking 40,700 paces and ascending 3000 feet - what a great achievement and thank you so much for going the extra mile!
Philip Leech also donated following is own walk with his dogs Jess and Buddy on the Moors - Thank you Philip! Jess was rehomed from Wingletang last year and is settling in well, has become Buddy's shadow and is enjoying life. Here are some phots of their walk.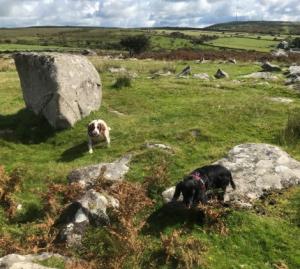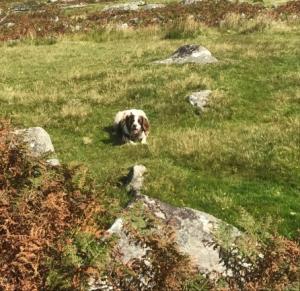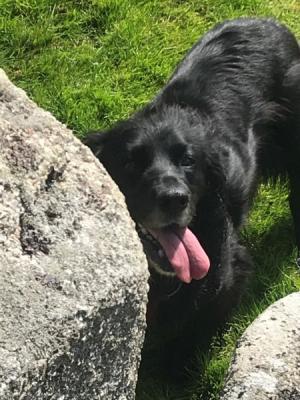 With over 60 supporters taking part, we are thrilled to announce that sponsorship received so far is over £2,200 with more to come! It was great to see many familiar faces and dogs too.
Thank you to everyone who joined in and to all those who baked cakes, which were warmly received following the walk. Here are some highlights; look out for Dillon and Denzil who met up on the day (check out their story here).