Welcome to Winton!
16th Oct 2023

We were absolutely delighted to open our brand-new charity shop in Winton, Bournemouth last Friday!

After serving the wonderful Winton community for 7 years in our previous shop, we were very excited to relocate to a larger premises down the road at 467 - 471, Wimborne Road, BH9 2AN (next to Iceland).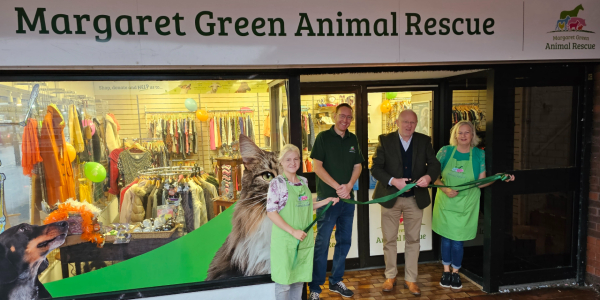 We are thrilled with the new space, which allows us to display and sell even more goodies, and larger items as well – including pieces of furniture.
After many busy weeks of getting the shop ready, we were so pleased to launch our grand opening on Friday with our Retail team and Trustee, Alan Simons.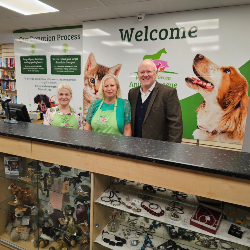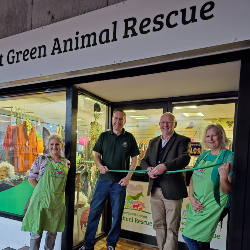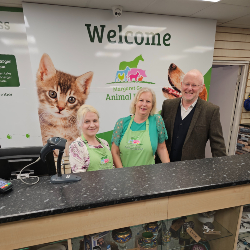 The team were overjoyed to make over £1,600 across the shop's opening weekend, and we can't thank all our amazing supporters enough for coming along and making this possible.
The shop will now remain open weekly, Monday – Saturday, from 9am – 5pm for all to enjoy. We would love to invite you to visit and have a browse around our new and pre-loved items, to help us raise vital funds for rescue animals in need.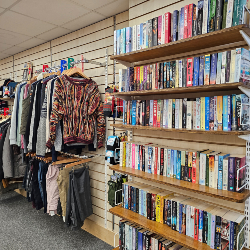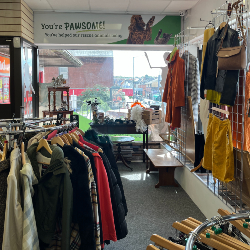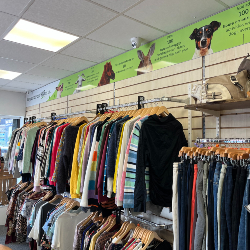 If you have any questions about donating to the shop or becoming a volunteer, please get in touch by using the contact details here and the team will be very happy to assist you.
We look forward to being a part of the Winton community for many years to come, and to welcoming you all into the shop.