Sponsored Walk (Devon)
We are excited to bring you our 2021 Sponsored Walk!
We are doing things differently this year so that we can all stay as safe as possible.
Set off on your Sponsored Walk from your home as we will not be having any attendees visiting the Wingletang centre. This is great news as it means that more people can get take part, whether you are in Tavistock or Thurso!
To get involved:
Set off with your dog(s) from your home
Walk 6 miles - or cycle or jog! You can be as creative as you like and decide on your route.
Take pictures and tag us on Facebook using @margaretgreenanimalrescue - We would love to see updates from your walk
Receive a downloadable certificate on completion of your walk
The Wingletang team will also be walking with the rescue dogs which we look forward to sharing online with you all.
Download a sponsor form and start your fundraising here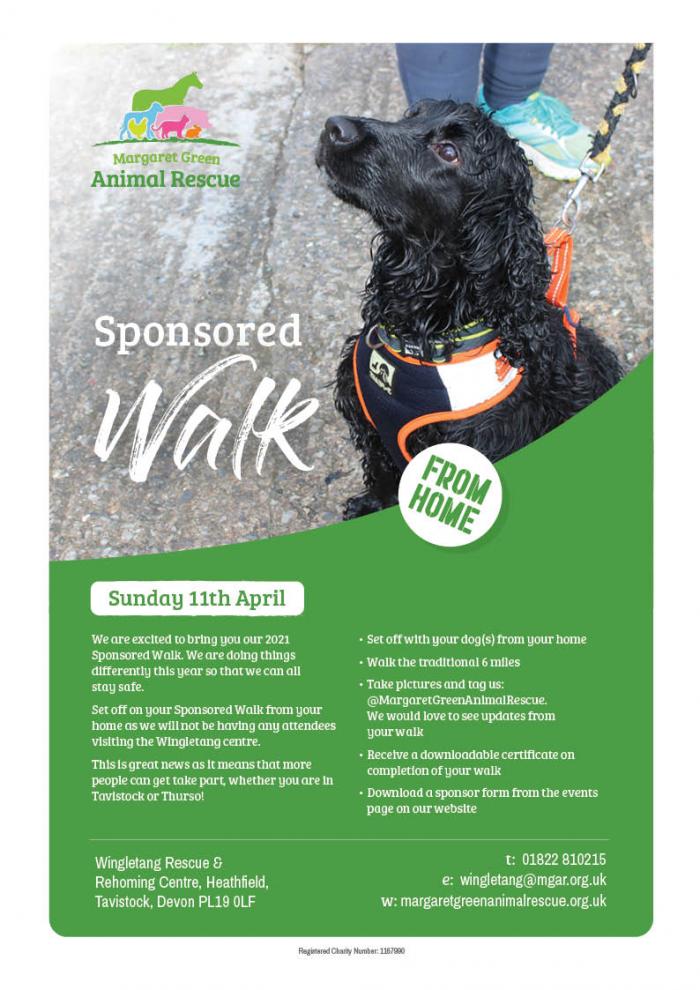 On completion of your walk please download your certificate.
To download a Jpeg version to share online and show off your fantastic achievement click here
If you would prefer to print out your certificate at home and proudly display click here