Sponsored Walk (Devon)
Join us!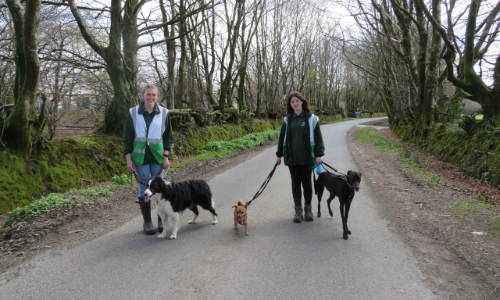 We can't wait to welcome you back to our Wingletang Centre in Devon for our 2022 Sponsored Walk.
The event will be taking place on Sunday 10th April and will include a fantastic 6 mile route through the beautiful Devon countryside.
Please arrive from 10am, in time for an 11am start from the Wingletang Centre.
Tea and cake will be waiting for you at the centre following the walk, which will be the perfect way to round off the event.
Download a sponsorship form and start your fundraising here
Make sure you spread the word and ask your friends and family to sponsor you! All money raised from the event will go towards the care of our rescue animals and help to make a big difference.
Click here to download your sponsorship form and kick start your fundraising today.
Please contact the Wingletang Centre by emailing: wingletang@mgar.org.uk or calling: 01822 810215 if you have any questions about the event.
We look forward to seeing you there!