Road to recovery
25th Feb 2021

1st April - Update on Elsa, Tiggy and Jess

Thank you so much to everyone who donated towards Elsa, Tiggy and Jess's recovery. You have raised an amazing £1,537 which will help towards their care at our Church Knowle Centre.

We are delighted to update you on their progress with us. Jess has had a very busy month! With a visit from the farrier to trim her feet and as you can see from the before and after photos, they are looking much better and more comfortable for her. She has also had her dental check and been put on a diet, so far she has lost 20kg! Not only that, she has made friends with Rayo and Rojo, two Shetland ponies in the next field.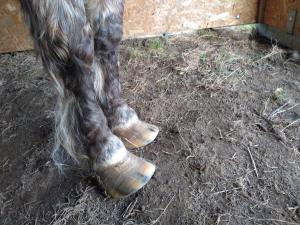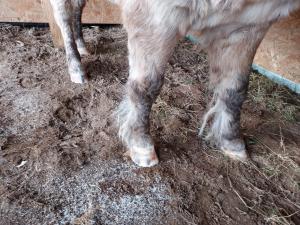 Elsa and Tiggy look like different ponies to when they first came in. They have gone from strength to strength and are really blossoming. It has been so wonderful to watch their recovery and we couldn't have done this without the support you continue to provide.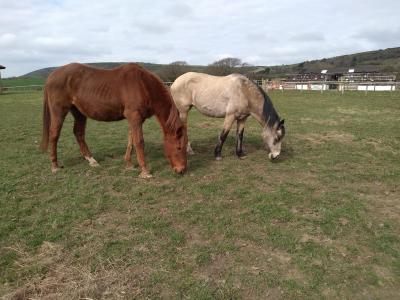 You can still help with their ongoing care by making a donation:

Read all about how they came into our care below:
25th February 2021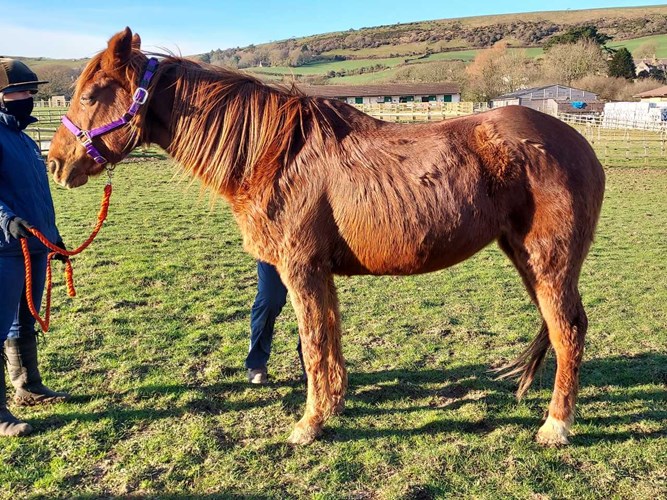 Elsa and Tiger-Lily (nicknamed Tiggy) came into our care recently after their owner was unable to cope with them. Now that they are with us, we are helping these two ponies recover and readjust. During a time when the charity is recovering from financial loss, it doesn't affect our decision to step in and do the right thing to help animals in need.

On their arrival, they went into a field together away from all of our other animals while we assessed their health and behaviour.

Both ponies were underweight and lame. Elsa, a chestnut Thoroughbred cross, and Tiggy, a New Forest Dun, both had weeping eyes and were very weak. They were hungry and thirsty and seemed very pleased to have grass to graze on.

We didn't do anything else with them on their first day, just letting them settle in.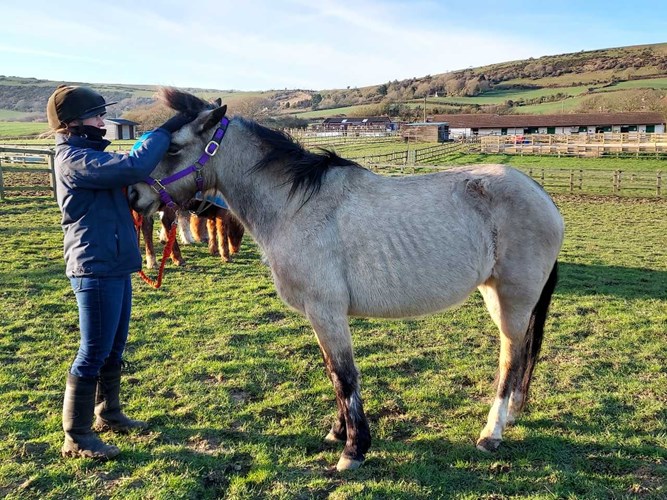 The next day it was fantastic to see that they were grazing happily in the field together whilst we waited for the vet from Damory to arrive. Elsa and Tiggy had a blood sample taken to test for Strangles (a highly contagious equine disease) which costs £50 per test with each pony needing two tests.

They were also given the first part of their vaccinations and treated for conjunctivitis costing a further £50 for each pony.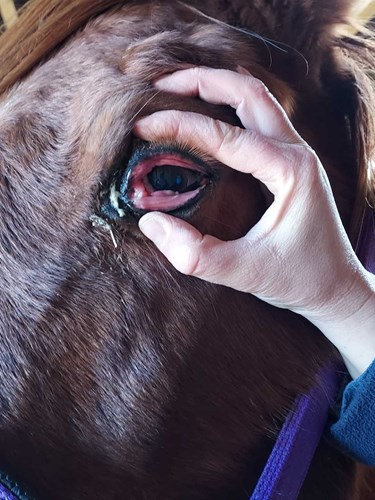 We know like us, you feel they deserve to be happy but we need your help.
Can you come to their aid by making a donation today?

We are pleased to share this update with you
After a couple of days settling in they were both looking much brighter. It is really amazing what TLC, regular food and water can do!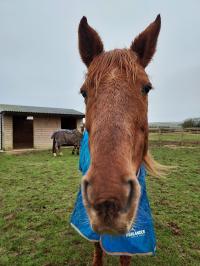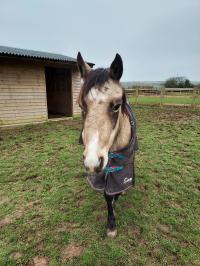 They have been rather busy girls having had a routine dental check with the vet and a visit from the farrier. Prior to that they also had their Strangles test results back, which we are relieved to say is negative!

When we approach their gate they give us a whinny, letting us know that they are pleased to see us. Their personalities are really starting to shine through, Elsa greets us by whickering and is a huge softy. She loves to have cuddles and we are more than happy to oblige! Tiggy is more relaxed than Elsa and likes to come over to us in her own time but it has been fantastic to see them more comfortable now that they are on pain relief.

They were also very good at having their eye drops put in twice a day. They quickly learnt that eye drops = carrots!
Caring for horses at Church Knowle doesn't stop there! More recently we had the arrival of a sweet Shetland Pony called Jess.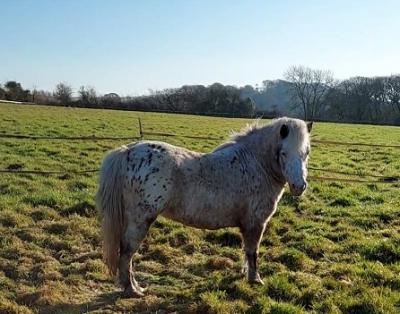 Jess arrived here very lame with overgrown feet so we arranged for her to have X-rays straight away so that we can make her more comfortable as soon as possible. Horses' hooves continually grow and need regular trimming by a farrier to prevent them from becoming overgrown and painful.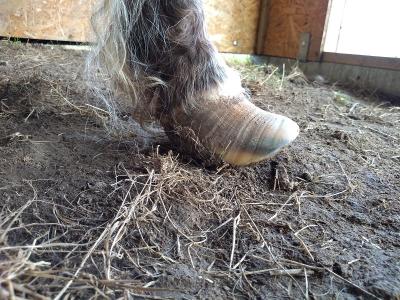 She has only been with us a few days but she seems very happy settling into her new surroundings.

We look forward to sharing their journey with you.
Caring for horses costs us well over £1,000 each month so any donation you give will make a huge difference to their wellbeing.
£10 will buy enrichment toys, like treat balls

£25 would go towards the cost of their dental

£50 would help pay towards their farrier costs

Thank you
We are raising the funds for this appeal through JustGiving, if you do wish to donate via the MGAR website please be sure to add the comment 'Road to recovery'