Rex the Brave - Update 10/12/19
3rd Dec 2019
Update on Rex The Brave - 10th December 2019
After spending the night in the care of Westmoor Veterinary Hospital we are pleased to say Rex is now back at Wingletang Rescue & Rehoming Centre and having lots of fuss and cuddles from the animal welfare staff. His recovery is still going well.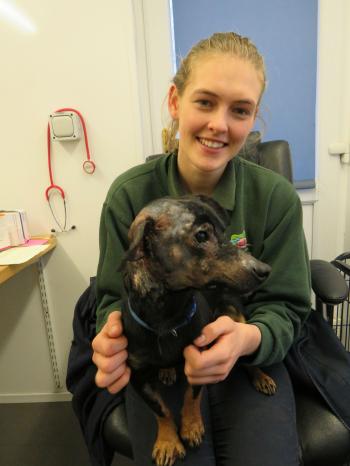 Update on Rex The Brave - 9th December 2019
We are pleased to say Rex has successfully had his operation today. The Vet was happy with the way the operation went and Rex has recovered really well, all he wants now are cuddles.
Thank you to everyone who donated to Rex's appeal to fund his operation - we have reached our target!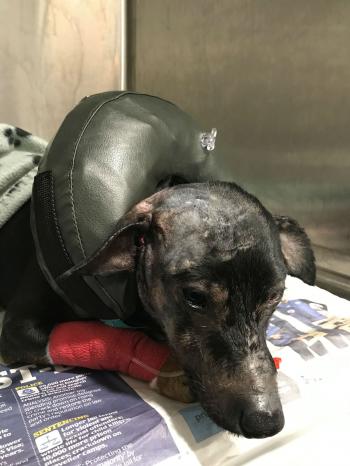 3rd December 2019
Donate to help Rex the brave
Rex a little 4 year old Terrier came into our care in an appalling state. The animal welfare team were so shocked that they immediately made an appointment for Rex to see their vet Chris Warren at Westmoor Veterinary Hospital.
We feared how the injury had happened and what Rex must have gone through. The vets believe the wounds are caused from a suspected chemical or acid burn.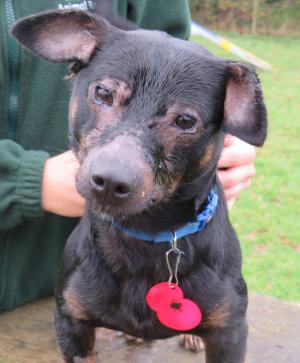 The scarring is so bad on Rex's face that he now has no eyelids and struggles to even blink. Thankfully, his sight hasn't been affected and we are able to treat his eyes to stop them getting too dry.
We named him Rex, which means King because he is such a brave boy! Rex will not understand why this has happened to him but we are so pleased that we are able to provide the love and care he so desperately needs during this critical time.
Sadly, when he was burnt it not only caused damage to his face but also to his ear, which has now led to an infection that will not recover without surgery. We need to raise £1,700 so that Rex can have his operation early next week.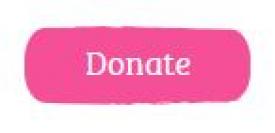 The operation will be a total ear canal ablation (TECA). The ear is comprised of inner, middle and external portions. The middle ear contains the tympanic bulla and ear drum. The external portions contain the ear canal and the pinna. The complex operation that Rex will need to undergo will be the surgical removal of the entire ear canal. Not only that, he will need a second procedure called the bulla osteotomy which is performed during the same surgery. This further procedure will be opening and clearing the bulla of all infected material combined.
Rex is such a loving, affectionate soul who loves nothing more than sitting on your lap and having cuddles, which he has been receiving in abundance! He has been pampered with daily facials that moisturise his delicate skin around his face.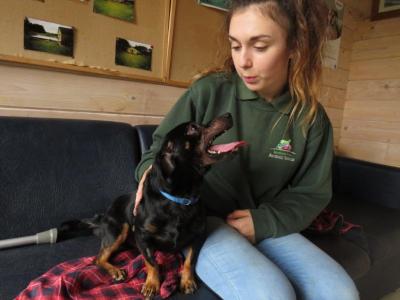 Whilst Rex awaits his operation we have made his bed really cosy with lots of blankets to snuggle in so that he has a safe space to rest.
Sadly, this isn't the first time this year we have seen injuries like this and we really hope this isn't going to become a frequent sight, seeing animals in this much distress is heart breaking for everyone. We would be so grateful if you can make a donation towards Rex's operation.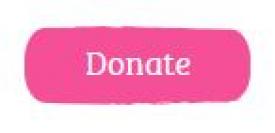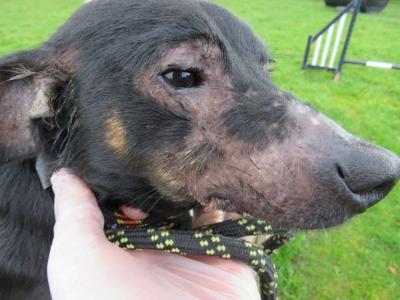 All money raised will go towards the care and welfare of rescue animals.