Rescue Dog Roo the Radar
8th Feb 2021

8th February 2021

Roo the Radar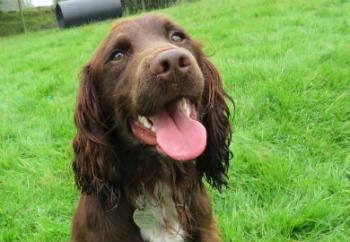 Roo, a Sprocker who was brought in to our Wingletang Centre in Devon at the age of 11 months was quickly identified, by the staff, as having a strong working drive, with his busy little character but environmentally, he was very nervous of new situations.
The Devon & Cornwall Police Dog Section visited the centre and assessed Roo. They agreed that whilst he had a strong working ethic, he had a long way to go environmentally but felt that with the right handler he would make the grade. Roo was introduced to his new potential handler, who was looking for a specialist detection dog, and so he went on trial with his new handler for three months, visiting Exeter city centre regularly and going into different shops/buildings, which helped to build his confidence and enabled him to experience new environments safely.
Roo then started to work in different areas with real confidence and we are thrilled that Roo has been rehomed to Devon and Cornwall Police and is living with his handler. We are all incredibly proud of Roo, for all that he has achieved so far and are keeping our fingers crossed for his future training.
This video received from Roo's handler show's him in the early stages of searching rooms as part of his training. He is being taught to indicate through clicker training and toys! He is having a great time, is so much more confident and more importantly, using that amazing nose of his!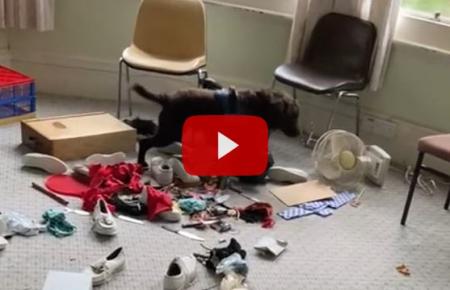 We are hoping Roo will follow in Jeff's pawprints, who was also in rescue at Wingletang Rescue and Rehoming Centre in 2020 and was rehomed by Dorset Police and is now enjoying life with his official Police dog title! You can read all about Jeff's story here.