Rebuild Their Future
24th May 2021

24th May 2021

Just as the year was coming to a close and we were looking forward to brighter days in 2021, we received a phone call that stopped us all in our tracks. We were concerned to receive reports of abandoned cats on a remote part of Dartmoor. This followed sightings from locals and the sad discovery of a deceased white female cat and a kitten were found.

With fears that there may be more cats who were in danger, our dedicated team headed out to investigate. I am sure you could predict, it was a challenge like no other. Dartmoor is famous for its wide open spaces and the cats could have been anywhere within its 368sq miles.

You can make a difference today by making a donation and when promoted for a comment use the reference 'Rebuild'
The team persisted, desperately wanting to make sure we rescued them before it was too late. With a stroke of luck, a tiny white kitten appeared from the bushes. By some sort of miracle, the rescue team were also able to save a further two young cats who seemed to be from the same litter as the first kitten. They were all scared, cold and covered in urine and fleas.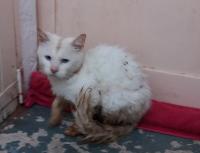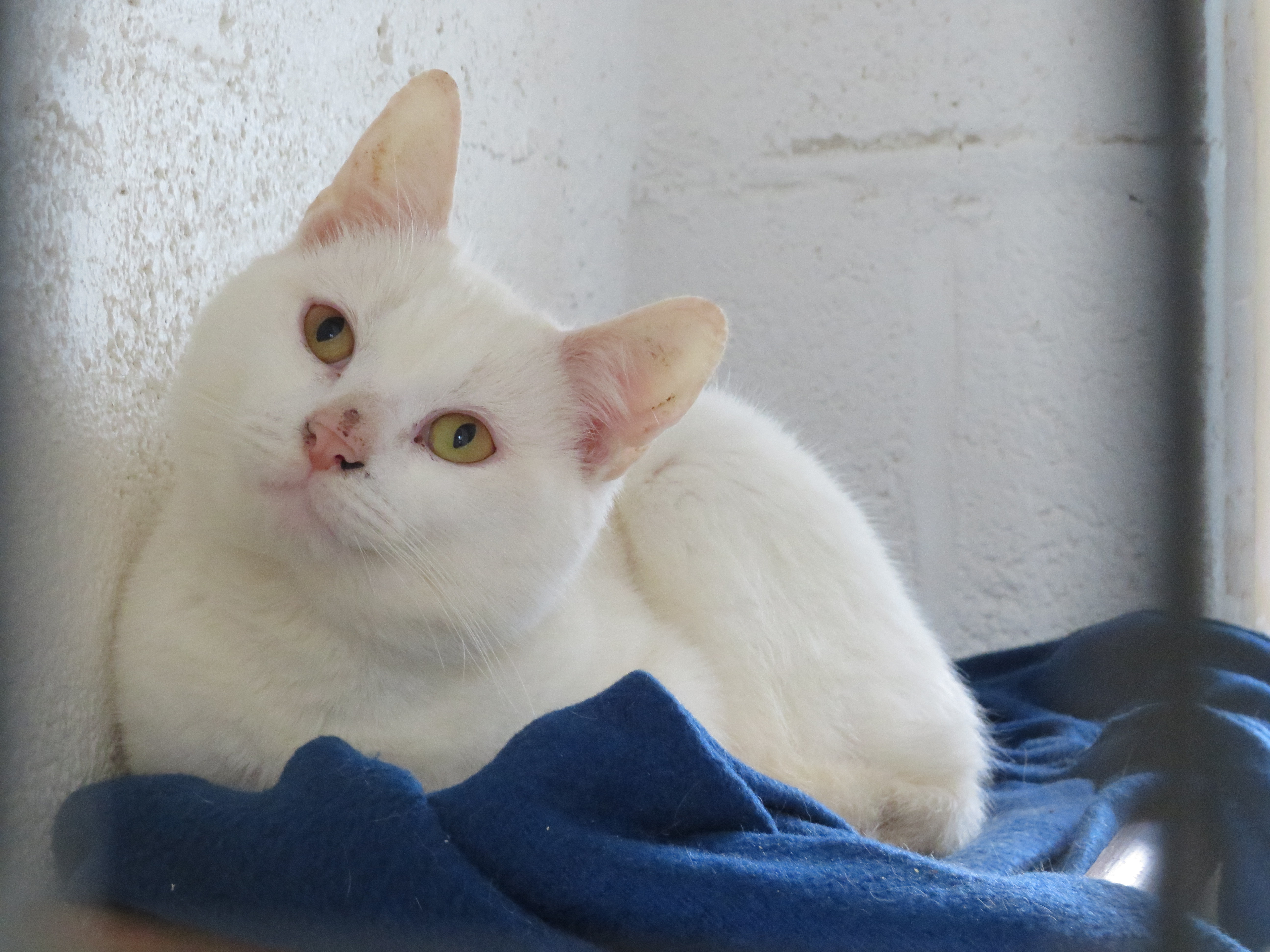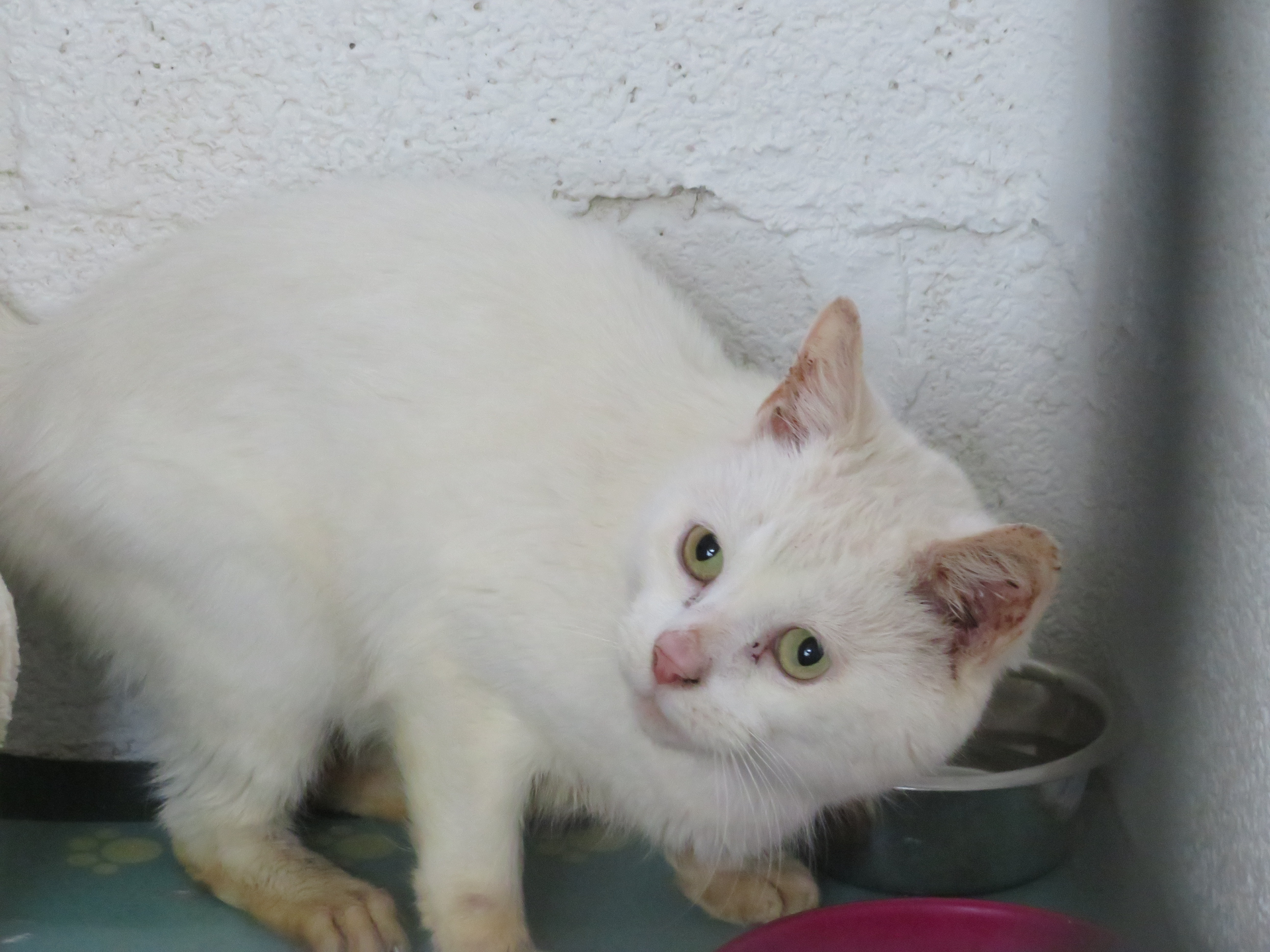 Santa Robin Claude
It must have been terrifying for them.
Caring for rescue cats like Santa, Robin and Claude has only been possible thanks to the amazing support from people like you, who have responded to our pleas for help.
Santa, Robin and Claude needed time to adjust at the centre to their new sounds, sights and smells. They were stressed and hungry. We made sure they had round the clock care, a warm bed to sleep in and access to food and water. Whilst we were relieved that we were able to save these cats, we still had concerns for Claude as he was so thin, weighing just 1 ½ kg. If we hadn't managed to rescue him, we are sure he wouldn't have survived another night.

Slowly but surely Santa, Robin and Claude all started to blossom. They enjoyed their six meals a day and received all the attention they needed. Santa took some time to learn to trust new people and needed more rehabilitation. It was also discovered that he was deaf but this didn't stop him from recovering and he, like his friends, started to thrive in our cattery.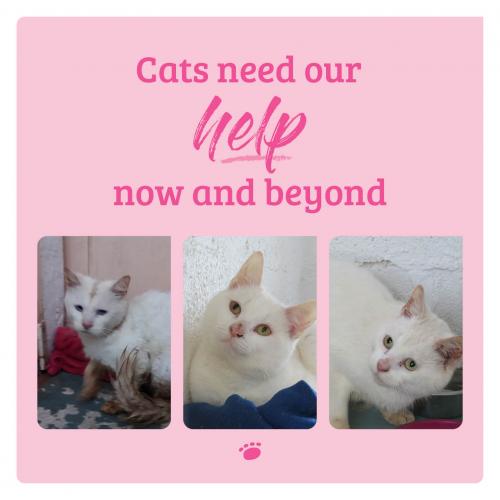 These three were very lucky and are all now flourishing in their new homes.
Claude has taken to watching TV!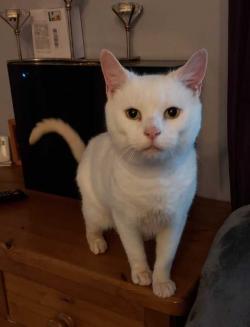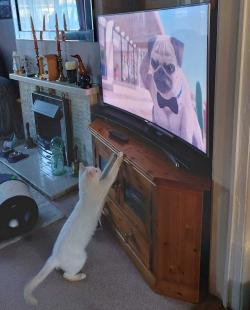 Maurice (was Robin) loves sitting on the window sill and watching the world go by.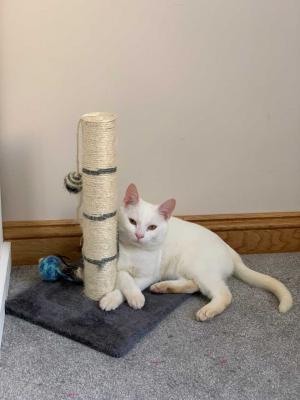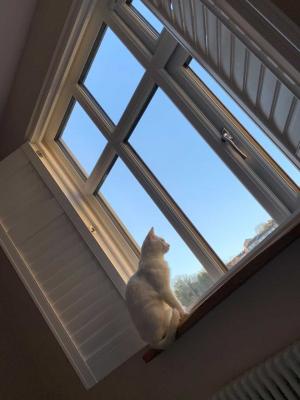 Albus (was Santa) plays with his new best friend Bellatrix!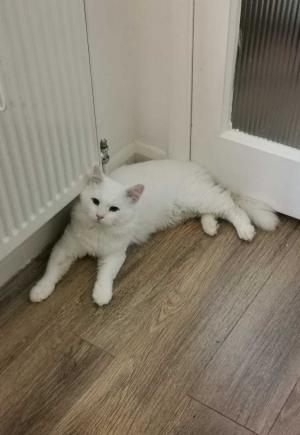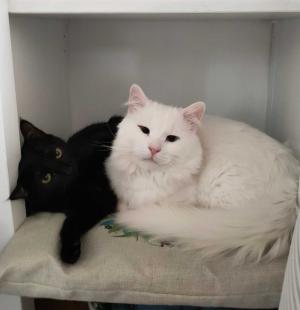 You have shown us that amazing things can happen when we all pull together.
We are appealing to you to help build the future of cats like these with a donation towards a new cattery. The current cattery at our Wingletang centre isn't able to cope with the demand for help. After many pets had been bought during lockdown, we are bracing ourselves for an increase in demand for our help. The cattery is in desperate need of new inside and outside sections, so that the cats can display natural behaviours and to help them relax after any trauma. It is also very old which means that not only have we been hit regularly by flooding it is also beyond us just 'patching it up' and requires a new building.
The new cattery will not only be a more pleasant environment whilst the rescue cats are in our care, it will feature wider corridors so that viewing cats for rehomers will be far easier. This will hopefully encourage more people to visit and rehome from us and this will make a significant difference with the influx of cats we are expecting.
You can help us rebuild their future, we know it will be worth every penny.

Don't forget you can boost your donation by 25p of Gift Aid for every £1 you donate. All you need to do is click the Gift Aid Box when making your donation.

Please use the word 'Build' in the comment section on the donation page.
All money raised will go towards the care and welfare of rescue animals at Margaret Green Animal Rescue.