No Tears For Tia
26th Oct 2023

Every animal who enters our care is special. Every so often we meet a super special new friend who shows us that, with care and positivity, life can still be full of joy & happiness.

Tia was brought to us for rehoming as a young kitten, after she had been born with a severe deformity to both front legs.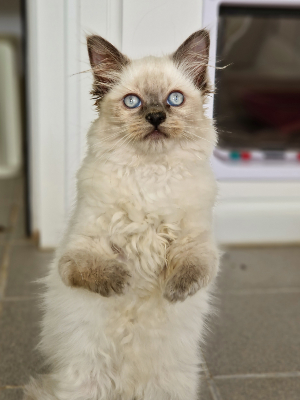 We feared for what the future might hold for this beautiful, sweet, playful girl, and we knew we must act quickly to ensure she received everything she needed.
It's incredibly important that every animal we have the privilege of caring for can stand a chance of being rehomed to a wonderful family, and go on to lead a full and happy life.

We are seeing an increasing number of animals arriving due to having been born with life-altering medical issues.
The huge demand for kittens and puppies during the pandemic has led to animals being bred intensively, with little or no regard for their comfort and welfare.
Tia has been undergoing regular assessments by our trained staff, in order to determine if she is able to enjoy life the way she deserves to.
She has been examined by the vet, who has advised us that her deformity is caused by shortened tendons, which are preventing her from fully extending her limbs. This utter sweetie also has deformed wrists and elbows, which is why she chooses to sit upright and avoid using her front legs.
As you can see, this cute as a button little baby has adapted well to using her hind legs to move around, and is clearly enjoying playing with her toys and carers.
We are confident that with the right home environment and some adaptations to her lifestyle, dear Tia will be able to live an enriching and happy life. It may be that the focus for this young girl is a life of quality rather than quantity, and we will be here to provide aftercare support and advice to her new family for Tia's life.
You can help us to be there for the next animal like Tia who arrives needing urgent help and specialist care.

We are appealing to our wonderful supporters to spread the word about the huge benefits of rehoming new animal companions. Our rescue, and many others, are finding ourselves picking up the pieces for breeders who find themselves left with animals who have disabilities and severe medical issues, who they simply cannot sell - and this is hitting us hard.
If you choose to find your new companion with a breeder, it's important to check they are breeding responsibly, with the welfare of their animals being their most important consideration, before profits. Our experienced teams would be pleased to offer advice to help you make the right decision when searching for your new family member.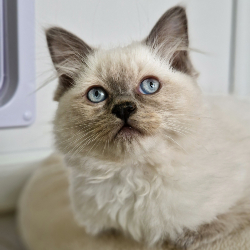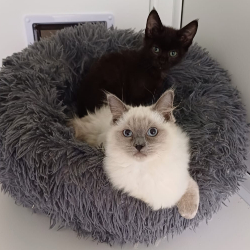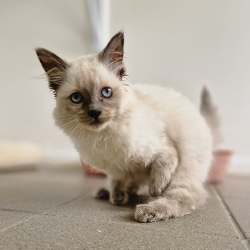 You can help us to be there for the next animal, like Tia, who arrives needing urgent help and specialist care, and play a vital role in getting them back on their paws.