GroundDog Day (Dorset)
It's back!
We are excited to announce that our GroundDog Day is returning to our Lincoln Farm Rescue and Rehoming Centre for 2022!
Put the date in your diary now for Sunday 29th May and come along for a fun-filled day for yourself and your four-legged friends.
Gates open at 11:00am and a dog show will be starting at 11:30am. Entry is free, but donations are welcome and will go towards the care of over 1,200 rescue animals each year.
There are plenty of classes for you and your dog to enter, at just £2 per class:
Child Handler (6-11 years)
Child Handler (12-16 years)
Handsome Male
Prettiest Girl
Break
Best Rescue
Most Appealing Eyes
Golden Oldie
The Dog the Judge Would Most Like to Take Home
Rosettes will be awarded for 1st - 5th place and the winner will receive a goodie bag.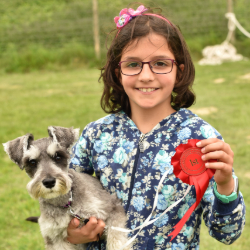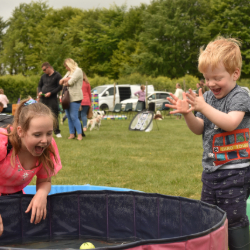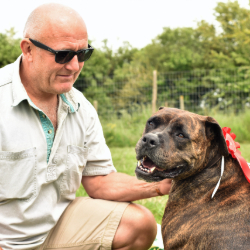 On the day, we will have a range of activities for you to get involved with, including Have-a-go Agility, Doggy Lucky Dip and Doggy Ball Bob. There will also be the fantastic opportunity for your furry friends to take part in the ever-popular Flyball, where they will have fun zooming over the jumps to retrieve the tennis ball! We are delighted to have Dorset Dash Hounds hosting the Flyball this year and you will even have the chance to watch a live demonstration from them at 1pm.
A delicious selection of refreshments and a BBQ will be available, as well as lots of lovely stalls from local businesses for you to enjoy. Don't miss out on the opportunity to grab a bargain from our very own stall of pre-loved and new doggy items too.
We look forward to seeing you there!