Chief Executive steps down after 7 years
19th Oct 2021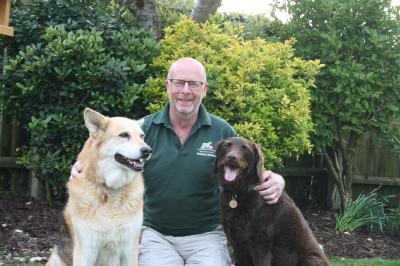 We want to take this opportunity to thank Geoff Wright, who will be stepping down from his role as Chief Executive later this week. Geoff has made a significant difference to the charity's operations in the seven years he has been with us.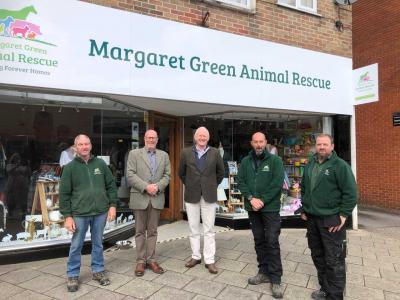 Ferndown Opening
Having previously worked in retail for 26 years and also within the charity sector, he has brought with him a wealth of knowledge and commitment. Geoff has been instrumental to the success of our charity shops and has enabled them to go from strength to strength. We now have six profitable charity shops which allow us to have a regular flow of income. With a huge amount of work spent on the infrastructure at our centres, this enabled us to secure major projects such as the Barn and Sandschool at Church Knowle. He also played a key part in the refurbishment of the kennels and admin building at Lincoln Farm and more recently the improved refurbishments at the Wingletang centre. All of these will benefit thousands of animals over the forthcoming years.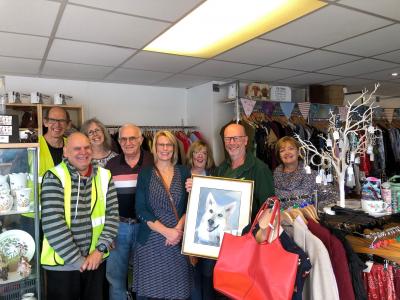 Geoff being presented with his 60th birthday present
Geoff recently celebrated his 60th birthday and was presented with a hand-drawn picture of his late dog, Suki at our charity shop in Winton. It was wonderful to gather together to celebrate his time at the charity as well as his birthday, thank you to all who joined us.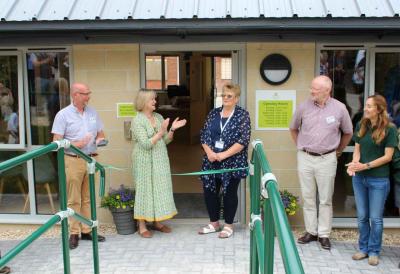 Lincoln Farm Kennel and Admin Building Opening
Many of you would have met Geoff whilst attending our events, which he supported well during his time with us. We will miss Geoff's enthusiasm in welcoming creativity and being an active member of our local communities. He is now relocating to be closer to his family and we wish him all the best with future endeavours. For now, Trustee Matt Devereux will be stepping in as interim Chief Executive as we work towards future plans.