A celebration of a great lady
14th May 2018
A celebration of a great lady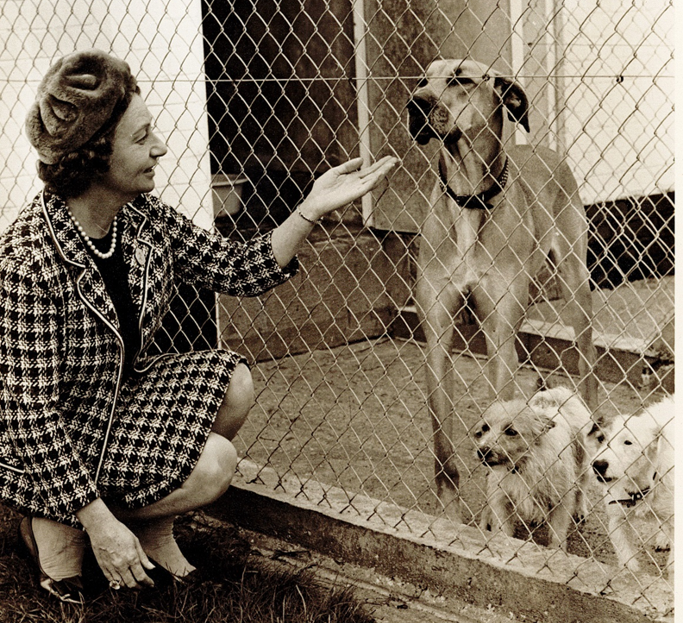 We want to celebrate the life of Margaret each year on her birthday (May 20th) and have put together memories and pictures to show the amazing work that Margaret started and is still being carried out today. Each year we have Margaret Green Week, where we encourage supporters to fundraise and more recently have developed GroundDog Day a fun dog show embodying the love and care for our rescue dogs as our focal event (this year on May 20th at Lincoln Farm Rescue and Rehoming Centre.
'sad news, but she has left her mark on the world – and the great work of the Rescue Centres is testament to her dedication in helping animals in distress' Posted by Steve Davis on our facebook page back in 2009
Let's start back in the very beginning, in 1965 when Margaret took a dream of helping animals who needed care and rescue and made it a reality ….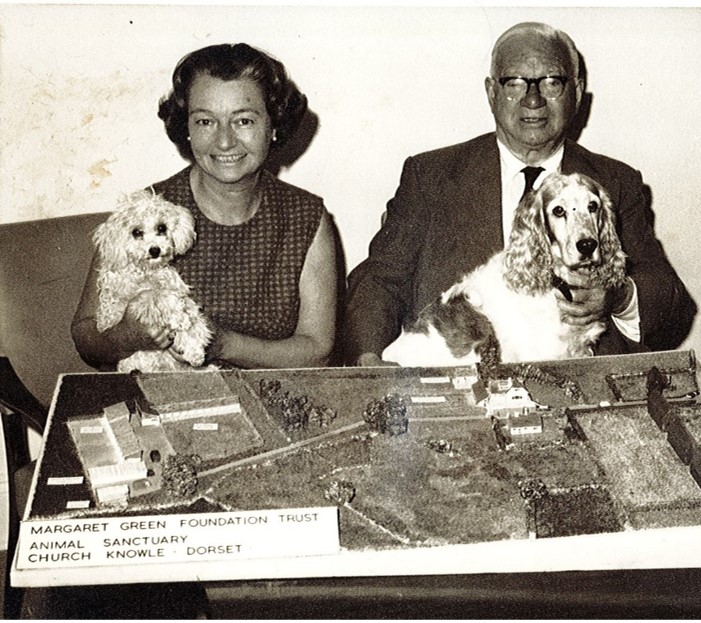 Margaret was the daughter of Jerry Green, she was born in London on 20th May 1915, from an early age Margaret suffered health problems and was diagnosed with Juvenile Rheumatoid Arthritis causing her to be bed-ridden as a very young child due to the lack of effective drugs in those days. Much of her early education was accordingly provided by private tuition at home where she was cared for by her mother.
Under medical advice, it was recommended that Margaret be sent to benefit from a better climate and there followed a period of years living, and being educated in Convents in France, Germany, Switzerland and Italy.
As Margaret's health improved through her teenage years she returned to her parents in London where she embarked on Secretarial training, studying shorthand in English, German and French; her language skills were to become very important in her later career.
Her first job was as a Secretary in a leading Theatrical Costumiers in Savile Row where she dealt with many famous international stars in the Musical business as they arrived for fittings.
The family were now living in Harrow but with the outbreak of war, the family moved for a short while to a holiday home in Wales and whilst there (fortunately, as they were away) the Kingston home was destroyed by bombing. For the rest of the war period the family lived in rented properties in and around London.
Throughout the war years Margaret was employed by the Government to use her language and shorthand skills to monitor and document communications, she spent much of her time in concrete telephone exchanges close to air bases in Lincolnshire. Towards the end of the war she returned to London. From 1945 to 1952 Margaret left England to work in Portugal as the Personal Assistant to the English Embassy Information Officer. It was during this time that she developed her strong love of animal welfare getting actively involved with Cat Rescue.
In 1952, the health of Margaret's mother was causing concern and Margaret returned to London. Margaret lived in various rented properties around the country but especially in Lincolnshire and London; she then acquired her very own flat in Putney and became London based.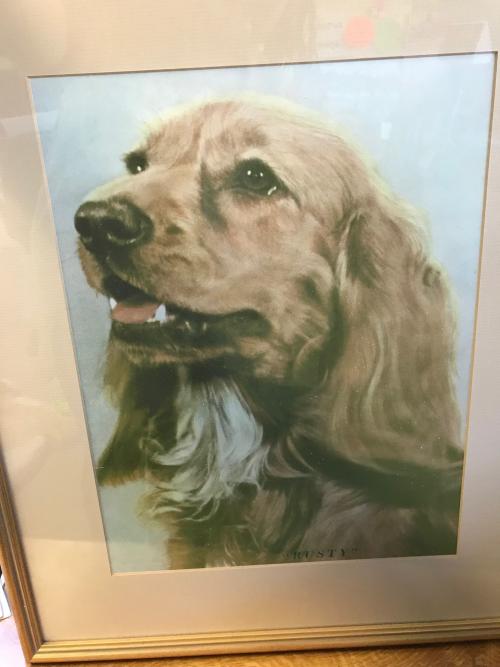 This is a portrait of Rusty which hangs at Church Knowle Rescue and Rehoming Centre
It is known that Margaret's father Jerry loved dogs and had a cocker spaniel called Rusty. His love for Rusty is reputed to have led him to offer a significant sum of money to animal welfare but finding the conditions imposed unacceptable he decided to establish the Jerry Green Foundation Trust as a new charity. JGFT was founded in 1962 and the first sanctuary at Broughton (Lincolnshire) was established on land owned by Jerry Green in 1963 which he placed into the JGFT together with other land and farms to create capital and working income.
Jerry Green and Margaret Green were founder Trustees of the JGFT.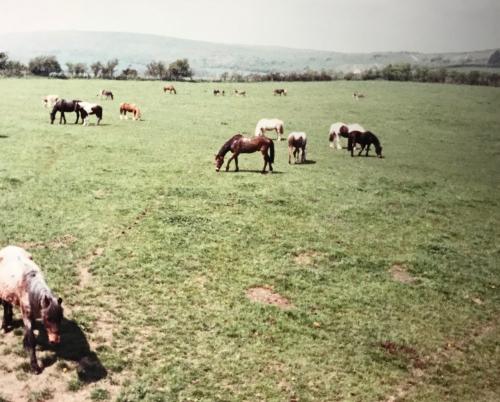 Just a few of the horses and ponies we have helped over the years
Shortly after founding JGFT, Jerry Green was aware that Pit Ponies coming to the end of their working lives were being slaughtered. He became concerned that having established JGFT as a 'dog only charity' there was no ability to support other species.
Margaret's love of all animals now led her to propose the establishment of a second sanctuary in the south of England to care for horses, cats etc. Jerry and Margaret spent some considerable time with the Charity Commission who ultimately recommended the establishment of a new charity with wider scope. This led to the creation of the Margaret Green Foundation Trust, using monies which had been set aside for Margaret's future; and in 1963 MGFT acquired the land at Church Knowle together with a bungalow at the entrance. Once again other land and investments were gifted by Jerry Green to provide capital and operating income for MGFT.
Still living in Putney but regularly visiting her father in Bournemouth, Margaret now spent two years supervising the development of the sanctuary at Church Knowle designing and erecting the many buildings which still today feature on the site as Reception, Offices, Staff accommodation and animal facilities. A manageress was employed who lived on site, and the early work of MGFT had begun.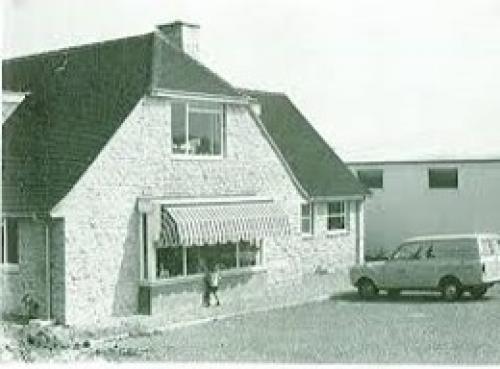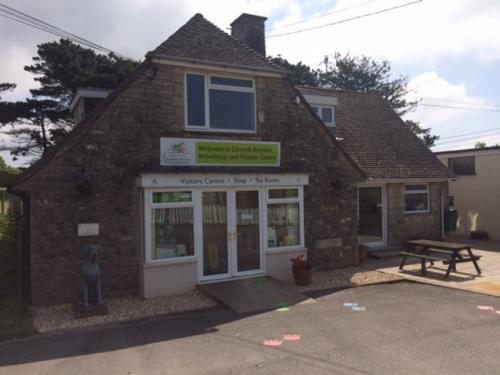 When the manageress got married and moved away, Margaret herself then chose to live between her flat in Putney and what is today Hedgehog Cottage on the sanctuary so that she could continue to closely monitor, and be involved in the work of the sanctuary.
Jerry Green died suddenly in 1968 and MGFT & JGFT were being run from shared offices in Winton, Bournemouth. Finding this increasingly difficult, the management of JGFT relocated to the JGFT Broughton sanctuary in 1969 and Margaret transferred the management of MGFT to her base at Church Knowle.
It was at this point that Margaret's mother's health started to deteriorate further and Margaret decided to acquire Broadmead as her home in the village of Church Knowle, somewhere her mother could also move. All the necessary arrangements were finalised including the sale of the Putney flat but just after Margaret completed on the purchase of Broadmead her mother sadly died and never moved to Church Knowle. Despite her grief Margaret decided to remain in Church Knowle and she finally moved into Broadmead and completed the establishment of Church Knowle as both her home and base for animal welfare.
Over the years MGFT have had a number of rescue centres. In 1968 some Church Knowle villagers complained about the noise of the dogs on the Church Knowle sanctuary. As a result of a Court case and subsequent enforcement notice, most of the dogs were rehomed and those remaining were transferred to JGFT. Since then dogs have not formed part of the animal rescue population at Church Knowle and the original dog kennels have been converted into what is today the main cattery.
At regular meetings notes were taken and below is a review of the Minute Book which shows some of the key points across the years.
April 1970

Special Care block had been established for oiled sea birds. The 'horse shelter' was completed.

October 1970

200 animals were now at CK

June 1972

Life membership was introduced at a cost of £15 and annual membership for just 50p

May 1977

The first reference to a stable block is made

November 1979

First reference to Wool Lodge (Hyde) being purchased to be used to rescue dogs

June 1990

Annual Sponsorship was successfully introduced

June 1981

The Capital Reserve Fund was established and Wool Lodge became fully operational

June1983

Major flooding reported at both Wool Lodge and CK in early June following 'unprecedented hailstorms'; considerable damage was reported to the cattery roofing.

At this point animals across both centres now numbered 30 grazing animals, 125 cats, 40 dogs and 50 wildlife

June 1984

Tim Payne is proposed and approved as a Trustee
Meet Tim Payne and our Trustees
June 1985

The Goat House and Pig Pens were constructed, the plans for extension to Vales Cattery had been submitted and it was reported that more dog kennels were needed at Wool Lodge

June 1987

Wool Lodge is now full with 50 dogs, many being old and 'lifers' leaving little scope for rescue.

Reported that Lincoln Farm LF had been purchased for £130,000, LF was then an operational dog breeding kennels with 2 kennel blocks, stabling (Goat Shed), boarding cattery and an aviary.

May 1988

LF was now fully operational with 20 dogs in the main 'Eastlands Kennel'. The Vales Cattery extension had been completed at the end of 1987

May 1989

There were now 200 animals at CK. Hyde just had the old 'lifers'. The LF Hospital block had been created by converting the original reception kennels

May 1990

Club kennels had been erected at LF at a cost of £3200 and the microchipping of all animals had been launched.

Wool Lodge being immediately adjacent to what was becoming a substantial Golf Course (Lakey Hill, then East Dorset, now the Dorset Golf & Country Club) a substantial offer was made to MGFT for its sale. The sale of Wool Lodge was proposed and the first computer was purchased and the database developed all at a cost of £5000

May 1992

Normandy Lodge (Winterborne Stickland) and Wingletang WT were purchased, at a cost of £240,000, Wool Lodge was sold, and all the dogs transferred to WT and Normandy Lodge

May 1993

Normandy Lodge and WT both reported as fully operational

May 1995

The picnic area at CK had been set aside and was proving popular with visitors, the Aviary had been extended

May 1996

Vales cattery now undergoing major refurbishment. A Vietnamese Pot Bellied Pig unexpectedly gave birth to six piglets.

LF started to take strays on an informal basis from North Dorset District Council.

The top kennel block at Wingletang had been built.

May 1997

Vales Cattery extension was now complete. Wingletang was reported to be a highly successful and well known sanctuary in Devon and Cornwall.

This is the last entry in the original Minute Book.

1998 - 2000

During this period the Trustees decided to concentrate all animal centres at CK, LF and WT. Normandy Lodge (Winterborne Stickland) which was by now in serious need of refurbishment was sold and all dogs transferred to WT by late 1999.
Matt & Gill Devereux visited Lincoln Farm in 1990 with members of a local dog training club to deliver donated items. Margaret was at the centre on that day and all three formed an immediate rapport through a common love of animals. With the assistance of all members of the dog training club, significant sums were raised and working groups formed over a number of weekends through 1992 -1993 to improve the facilities for the dogs. Many including Matt and Gill became regular volunteers.
Margaret continued to lead the running of MGFT as Chairman of the Board of Trustees until 2001; when Matt Devereux who was appointed a Trustee in July 2001 took on the operational management of the Charity.
Between 2002 and 2007 the animal facilities at all three centres underwent major refurbishment or replacement; additional staff accommodation was constructed to achieve effective cover meeting employment legislation, and the reception and public facilities were developed to improve the visitor experience. Computer systems were upgraded and basic operating procedures put in place.
On the 1st October 2008 the name of the Charity was changed to Margaret Green Animal Rescue so that its name and branding better reflected the nature of our work.
Whilst Margaret's own health was suffering she still took a very keen interest in the work of the Charity and subject to good weather might visit the Church Knowle sanctuary to attend the August Show. She always visited at Christmas and brought carrots for her favourite horse Angel.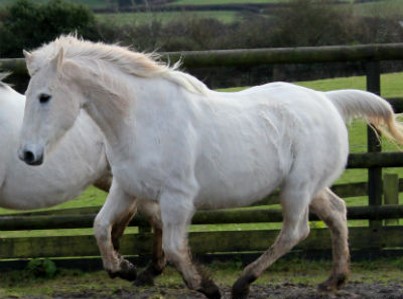 Angel
During 2009 Margaret's health deteriorated and she was hospitalised. On the morning of Christmas Eve a box of carrots was delivered for Angel, Margaret sadly passed away later that day.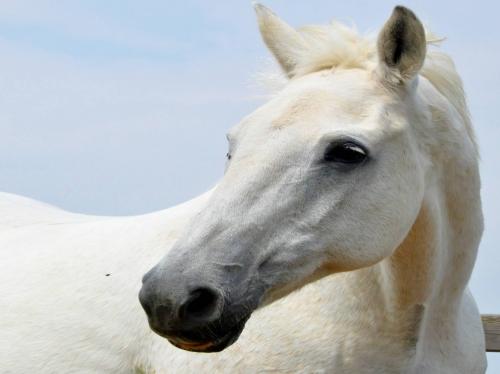 Angel came into CK around 1970 and due to her various medical conditions remained as a resident.
S
he was eventually Margaret's favourite animal and Angel's ashes are scattered around the memorial tree in the Garden of Remembrance
Recalling their time working closely with Margaret as volunteers Matt & Gill have commented that she gave up what would have been a very comfortable lifestyle, possibly travelling and working around the world, to dedicate herself to the rescue and welfare of animals in need. She formed close personal relationships with many Dorset residents who became supporters of the Charity for many years, some remain so today.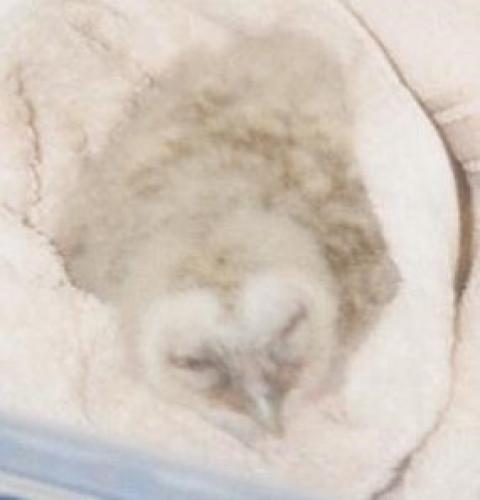 Kirby was brought in having been found as a 1 day old chick in the road in Church Knowle. Not expected to survive he did and became a favourite of visitors.
At one time CK were advised that as Kirby was a wild animal we would need a Zoo Licence to display him so we moved him out of the public viewing area.
A dedicated volunteer then created a suitable enclosure in her garden and he lived there.
At Margaret's Memorial Service the Church in Corfe was full of people who knew and loved her but perhaps more poignantly the Vicar had allowed the creation of an animal stall within the church so that a wide variety of those she had rescued and loved could also be present.
We will continue to bring you news on how the charity continues to grow, but the important part is we remain aligned to our original values laid down by Margaret and her father Jerry, that animals in need of care should be helped wherever possible.