Poppy, Primrose & Pumpkin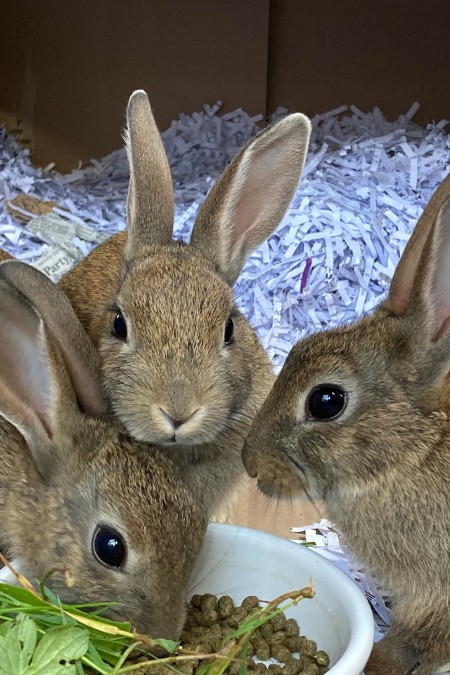 Name: Poppy, Primrose & Pumpkin
Breed: Unknown
Gender: Female
MGAR Reference: 51817
Here are the truly delightful treasures, Poppy, Primrose and Pumpkin, and we think you'll agree they are just the cutest little poppets you could see!

Last Summer, a member of the public discovered a litter of baby bunnies who appeared to have been left abandoned out in the open. Due to concerns for their safety, they brought the babies to us for advice, and our team immediately started to hand-rear the little souls and ensure they had the care they needed.

These tiny babies have, quite literally, come on leaps and bounds since then and have become a friendly and highly inquisitive trio, who are full of life and love nothing more than using us as a climbing frame when we enter their enclosure!

This little trio are very sweet-natured rabbits who would love to find a home to call their own. If you have space in your home and heart for them and all the fun and frolics they will bring to your family, please get in touch to find out more about what makes them so special.
You can find me in Dorset