Country Dog Show 2023
11th Aug 2023

Thank you so much to everyone who attended our Country Dog Show on Sunday 6th August. We were blown away by how many of our wonderful supporters, like you, came along and helped us to make it such a busy, fun and successful day!

We are very excited to share that over £15,000 was raised on the day, which will make such a huge difference to the rescue animals in our care and enable us to give them the second chance they truly deserve.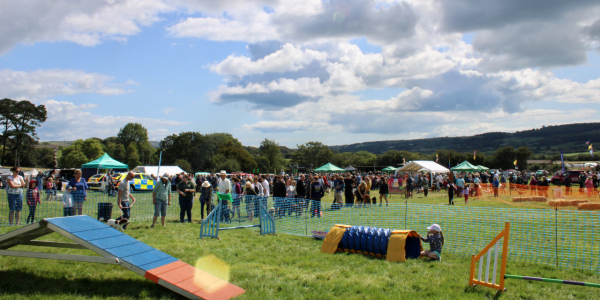 We loved welcoming so many four-legged friends to the Dog Show, who made our judges' decisions very difficult, and we would like to congratulate all our canine companions who won a rosette or prize.
For the first time ever, we were thrilled to host the 'MGAR Reunion', where we invited many of our ex-residents to attend the stand with their owners, to say 'hello' to the staff who cared for them, receive a green ribbon to wear with pride, and share stories about how much of a difference their furry friend has made to their lives. It was incredible to hear lots of heart-warming tales and messages and it really showed what a positive impact our work has on so many people and their gorgeous pets.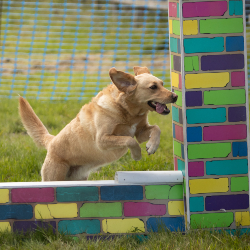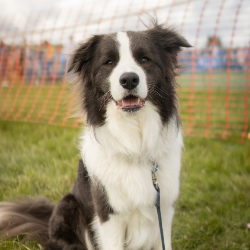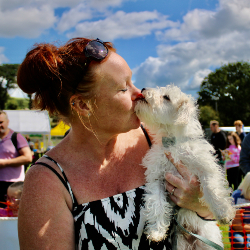 The Summer Raffle, Tombola and Grand Draw stalls were busy throughout the entire day with many fabulous prizes up for grabs. The Doggy Dash and Have-a-go-Agility also proved to be very popular, and we thoroughly enjoyed seeing so many pooches having a great time with the activities.
At 1:30pm, we were thrilled to welcome Dorset Police to perform a live demonstration with their Police Dogs, including PD Jeff, who had previously been rehomed from us. The display was very well-received by all those who crowded around the ring to watch the demonstration, and it was a great opportunity for everyone to see the amazing work that the Police and their dogs do to protect our communities.
We would like to thank Dorset Police for attending and supporting us with this event, and for presenting our Lincoln Farm team with a certificate of achievement for all their hard work and dedication to helping the Police in so many ways.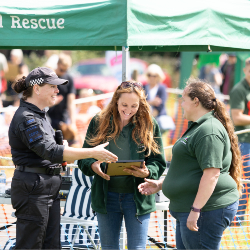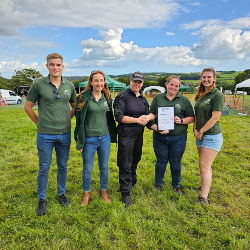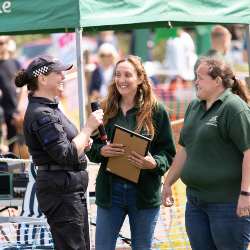 With a delicious selection of hot food, drinks, ice cream and refreshments available, as well as many wonderful stalls from local traders, the day was certainly one that we will never forget, and we hope all our supporters had a 'paw-some' time.
We would like to thank Corfe Bakery for supplying us with lots of tasty baps to keep our staff and volunteers going throughout the day, Purbeck Coast Radio for supporting us with their fantastic PA announcements, Allsort'd for treating us all to a fabulous performance, Steve Cole Photography for donating a percentage of their takings on the day from their dog portrait photoshoots, and Dorset Car Club for bringing a brilliant array of classic and unique cars to the event for all to admire.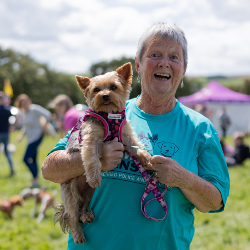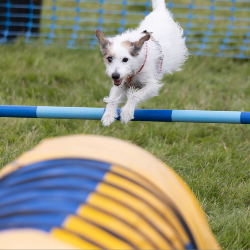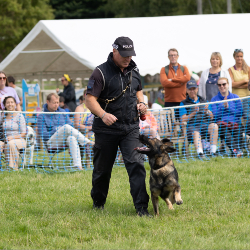 We'd also like to extend our thanks to our fabulous sponsors for supporting us and for helping us to raise such a phenomenal amount of funds for rescue animals in need: Natterjacks Vet, Bournemouth Montessori Centre, Hillside Veterinary Centre, J & T Tubes Ltd, Purbeck Ice Cream, Steve Cole Photography, King's Castle Montessori, Suttles, Priorschest Golden Retrievers, Paul & Sally Hutton-Cornish, Dumbledore Vets, Hilton Herbs and Dorset Car Club.
Finally, we would like to say a special thank you to all our incredible volunteers, staff, Trustees, traders and local businesses who helped us this year - the event really would not have been possible without their help and hard work.
Make sure you check out a selection of photos from the day below, which were taken by Laura Fea, Indi Palmer and Jason Butcher, and view our full Facebook album here.
We look forward to seeing you at more of our events later this year and in 2024.