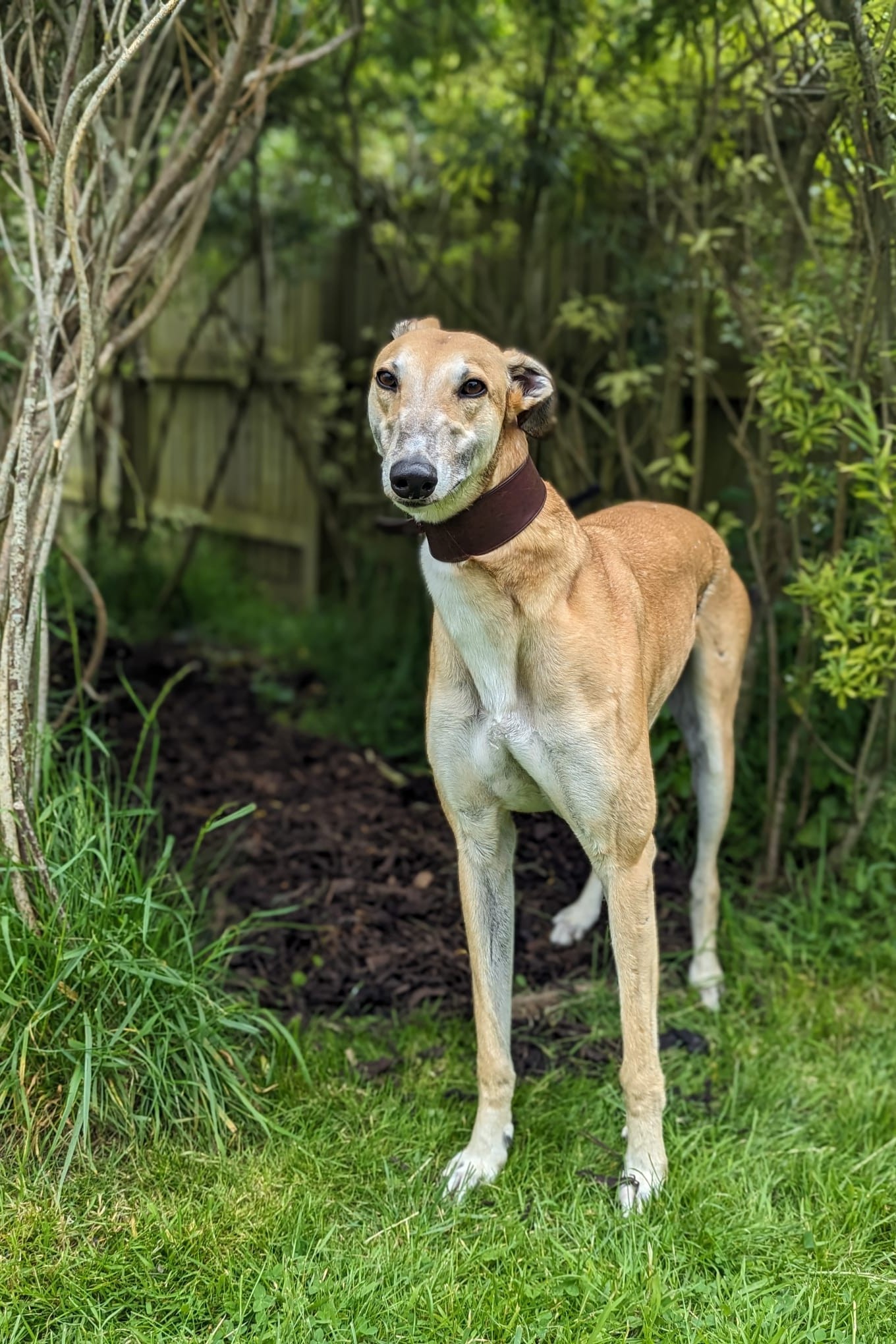 Name: Mason
Breed: Greyhound
Gender: Male
MGAR Reference: 52968
Introducing the handsome Mason, a 3 and a half year old ex-racing greyhound who has recently ended his career and is now looking for a nice comfy sofa to spend his retirement lounging on between walks.

Mason is looking for new owners that have had dogs like him before, so that they have a better understanding of his needs and can help him to settle into his new life.

Mason loves a good sprint around the field but his favourite past time is playing with his toys, especially a ball or ragger that he can throw about, which he loves to do during his visits to the social room with his carers. This is also when Mason lets his softer side show and enjoys some attention.

Although Mason is happy to go for his daily walks with his doggy friends here at the centre, he would be happiest in a home as the only pet with no other animals or small furries. A home with adults and possibly older teens would be the best fit for Mason, following successful introductions.

So if you have a greyhound size space in your home and heart for Mason, please get in touch with our Wingletang team who would be happy to tell you more about this special chap.