Volunteer
We have incredible volunteers who generously share their time with us
As a charity, we rely on their support to help with many aspects of our work, from fundraising to dog walking, grounds maintenance to cat cuddling, collecting donations to helping at events.
We are always on the lookout for enthusiastic and dedicated people who want to help out and be a part of something which does make a huge difference. It really is true that with your help, we can do so much more for animals in need.
Here are just some of the volunteering opportunities available at Margaret Green Animal Rescue:
Volunteering with Animals
Dog walking – take the rescue dogs on walks in the local area - they will love having your company!
Kennel helper – to include cleaning out the kennels and making sure our rescue dogs are nice and comfortable
Cat cuddling – the perfect opportunity to get to know our lovely rescue cats
Helping with the horses – our Equine team would love to have you on board!
Assisting with small animals – clean and prepare their bedding, chop vegetables for their snacks, top up their water and of course, give them some fuss!
Fundraising and Events Volunteering
Sorting food donations – to ensure our animals have their food supplies well stocked
Fundraising and assisting at events – from helping on stalls, greeting supporters, marshalling in the car park and assisting with attractions and games, there's lots to get involved with!
Baking for our events – to make sure that we have plenty of goodies and treats for the day
Collecting donations – visit local businesses to collect donations and extend our thanks for all their continued support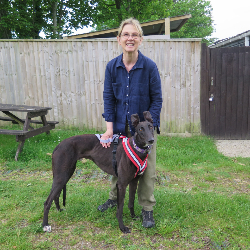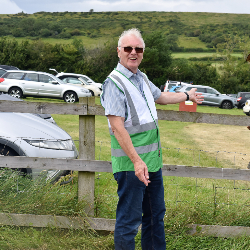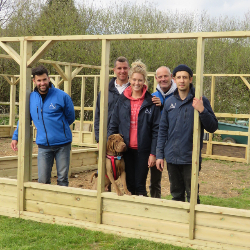 Corporate Volunteering
Organise a corporate day to volunteer with your colleagues – the perfect team building exercise! Click here to find out more.
Helping On-site
Maintenance – paint fences, assist with construction and repairs and help keep the centres in tip-top condition
Gardening – from planting, weeding and trimming to laying out fresh compost and tidying up the bushes and foliage, there's lots to get stuck into in our gardens
Helping in the Visitor Reception and gift shop – this is a great opportunity to greet our supporters and to help raise awareness of the work we do
Showing visitors around the site – take them on a tour of our Visitor Trail and introduce them to our wonderful animals on-site!
Retail Shops
Sorting and arranging stock – keeping the displays fully stocked and fresh with good quality items
Helping on the shop floor – greeting customers and being on-hand to provide any further assistance
Customer Service – to show our customers just how much they mean to us!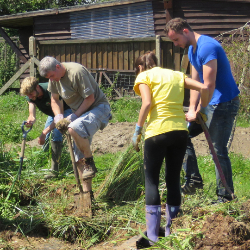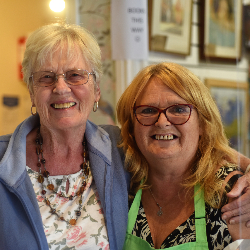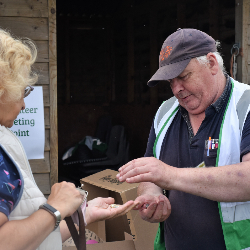 If you would like to become a volunteer and get involved, or if you would like more information, please get in touch:
For Church Knowle in Dorset (cats, farm animals and small animals) email
For Lincoln Farm in Dorset (dogs) email
For Wingletang in Devon (dogs and cats) email
For Fundraising and Marketing email
For our Charity Shops please contact the shops directly – click here for contact details.