Sponsor an Animal
Meet our wonderful animals that you could sponsor today!
Becoming an Animal Sponsor is a lovely way to help the rescue horses, donkeys, goats, cats, sheep and pigs at our Church Knowle Rehoming and Visitor Centre. You can choose which animal you would like to sponsor and you can even visit them during the centre's opening hours - click here for details.
This is a great opportunity to see how your monthly donation is making a difference and to get to know the animal behind your sponsor updates!
Let us introduce you to our sponsor animals:
Horses - Mickey & Donald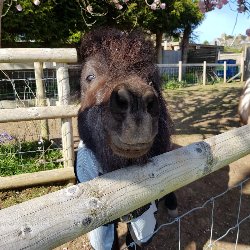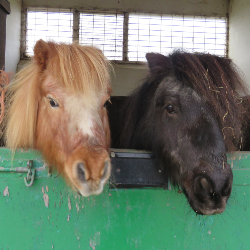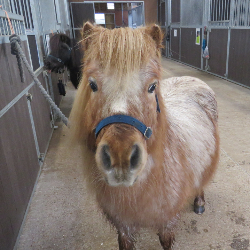 Hello, we are Mickey and Donald and we're a pair of friendly Shetland ponies who came to the centre in 2009. I (Mickey – who is the black one) often like to playfully tease my carers here by messing about with my fly rugs. I'm not sure if the staff find this as fun as I do, but I know it certainly keeps Donald entertained! We can often be found in our stable on the yard or in our field, chasing our treat balls which are filled with tasty hard feed. Your donation of £5 per month could go towards paying for our hooves to be trimmed or towards some yummy treats for us to enjoy!
Donkeys - Sid & Jake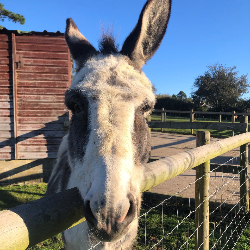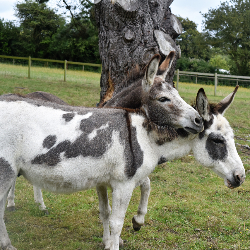 Hi, we are Sid and Jake and you can often hear us before you see us, as we like to bray to remind our visitors to come and say hello. We came to the centre in 2012 and we are a very cheeky pair, that's for sure! We love getting up to all sorts of mischief and keeping our carers on their toes. We also enjoy popping our heads over the fence to keep an eye on everyone and to greet anyone that walks by.
Goat - Barney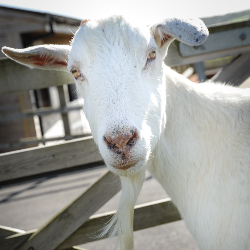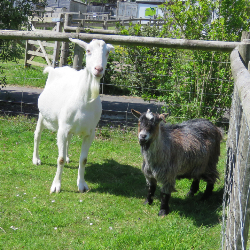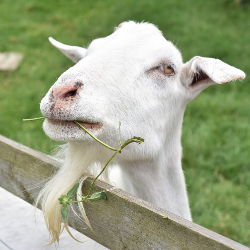 It's lovely to meet you! I'm Barney and I am a male Saanen goat. I am a very loveable goat who will come up to the fence with my best friend, Twinkle, to say an inquisitive hello and pose for a photo or two. He often likes to chase me around our enclosure and tries to stop me going to bed – I don't think he understands that I enjoy my beauty sleep! Your very kind donation of £5 could go towards buying my hard feed, which I certainly enjoy munching on each day.
Pig - Thelma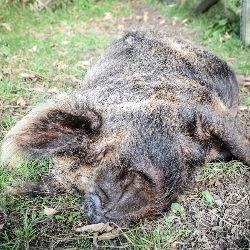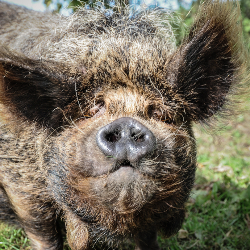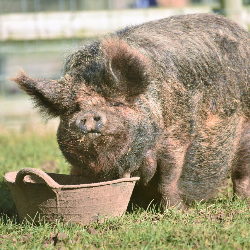 My name is Thelma and I am a very friendly Kunekune pig, who has been at the centre since 2010 after coming in as a stray. I am a real conversationalist and I like to have zoomies across my fields every so often! My favourite things include spending time in my wallow or snoring the day away in my comfy bed, as well as enjoying some tasty food at dinner time.
Cat - Eliza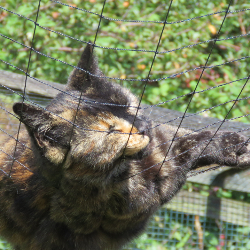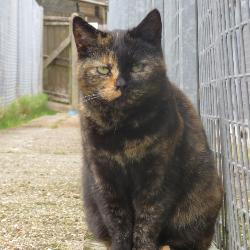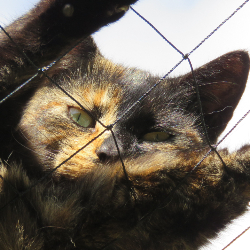 Hello, let me introduce myself… My name is Eliza and I am a feral cat who has made my home at Church Knowle. Although I came in as a stray, life in the cattery was not for me so it was a more rural life I chose and now I happily keep an eye on all the other animals at the centre. I particularly love having treats from the staff here and sunbathing on the netted hammock in the Cat Garden, which is definitely my favourite spot!
Sheep - Bilbo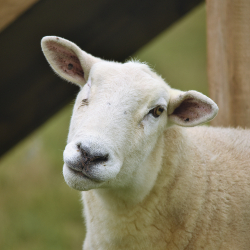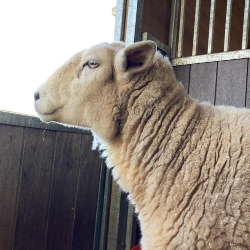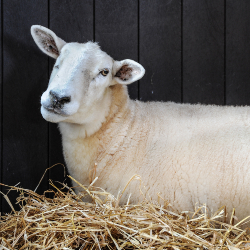 Hello, my name is Bilbo and I came to the Church Knowle Centre after I was kicked by a horse and sadly lost vision out of my left eye. I am 8 years old and I still have the same cheeky personality that I had when I was a lamb. I have recently found myself a new girlfriend called Patsy. We enjoy spending our days together, munching on grass and taking in all the sights and sounds. I am known fondly for testing the staff here to see what I can get away with!
You will receive a letter, certificate and a small gift as part of your sponsor package. Your chosen animal will also love to send you twice yearly updates in April and October, to keep you updated with their lives and to show how your donation is helping them at the centre.

When filling in your payment details, please remember to read the Gift Aid declaration and tick the box and sign if you are a UK Taxpayer. This gives us an extra 25p for every £1 and it really does help us. It's at no extra cost to you and we can claim back 25p from the government, so please tick the box if applicable.
This package makes a great gift too, so why not buy one for a fellow animal lover or perhaps as a birthday, Christmas, Mother or Father's Day present? The animals are incredibly grateful for your support and look forward to updating you on their adventures!