Richard Ringfinder
Lost and Found
Have you lost a valuable item whilst out and about on your adventures? Are you looking for a way to be reunited with a piece of lost property, such as a precious ring?
Richard Higham is an experienced metal detectorist, who has helped many people find their beloved items that have been lost or dropped in the Dorset area and further across the UK. He uses his extensive detecting skills to search the area in which the items have been lost, with the aim to reunite the pieces with their owners.
If you have lost an item and would like to enquire about Richard's services, please visit his page on The Ringfinders directory here or contact him directly on: 07899996686.
Once you have made contact, he will be able to discuss the finer details and arrange travelling to the place you lost your special item.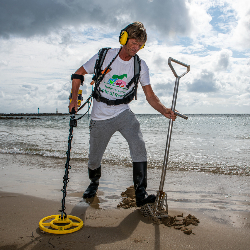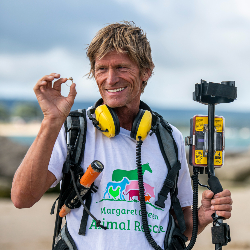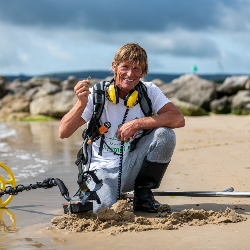 Supporting Rescue Animals
Richard has supported Margaret Green Animal Rescue for many years and has made a big impact to the work we do. He has been very successful in recovering items in the past and has been a huge help to people across Dorset and the UK throughout the years.
Through his metal detecting service, he has made many incredible donations to our charity and often encourages those who use his service to support us too. It truly means so much to us that Richard supports us through his work, as it really makes a big difference to our rescue animals.
If you are interested in using Richard's metal detecting service and supporting an important cause in the process, please contact him by using the details above to make an enquiry.