Making a Difference
We believe that it's important for you to know that every £1 you donate to Margaret Green Animal Rescue, we spend 100% on animal welfare.

When it comes to costs relating to non-animal care, staff and general governance and administration, these are paid for by other income streams, for example, through investment income.
The costs of running our three centres increases each year and includes standard veterinary care, specialist diets, enrichment and more specialised veterinary operations. Veterinary bills are one of our biggest expenses, as we spend approximately £10,000 a month. So your donation will really help with these costs and to ensure our animals receive the treatment they need.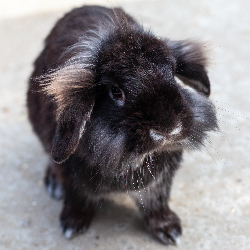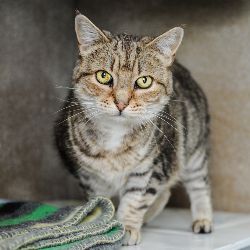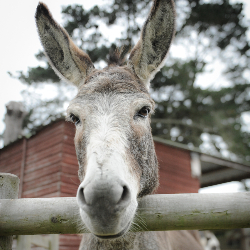 Meet Tilly
We welcomed Tilly into their care, who was an eight year old Bichon Frise. She was brought into our Lincoln Farm Centre in Dorset, when her elderly owner was sadly unable to keep her. She saw our vet the day after coming into the centre, as the team were concerned about her health. She was showing signs of incontinence and had urine stains on her back legs, which suggested that she'd had a urine problem for a while.
Her examination highlighted that she had stones in her bladder, which was causing her discomfort and the probable cause of her incontinence. This resulted in Tilly having a bladder scan and the vet was shocked to see what he estimated to be in excess of 100 stones inside her bladder! Tilly underwent a very long operation to have the stones removed and she had to be hospitalised overnight so she could be monitored.
We wish this had been the end to Tilly's ordeal, but her examination also showed that her teeth were in very bad condition and she would need a major dental. During the dental, Tilly sadly had to have every tooth removed as they were all so rotten that none of them could be saved. Even though she would initially have experienced a very sore mouth, she will be a lot more comfortable now that she has healed.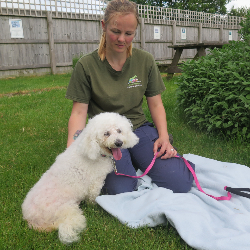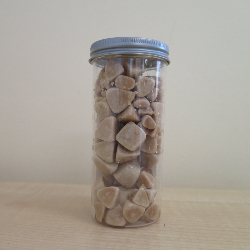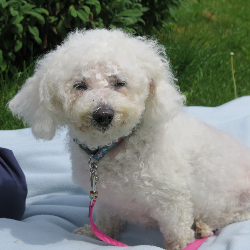 Tilly returned to the Lincoln Farm Centre to recover from her operation and dental, which cost a total of over £2,000. However, this was worth every penny as it meant Tilly could start to feel comfortable and begin her road to recovery.
Tilly is such a brave little girl and we were all so proud of her courage. We are delighted that she recovered really well and has now found a loving Forever Home, where she will be able to live a happy and pain free life!
We were incredibly grateful for all the support that everyone showed Tilly and the generous donations that our supporters put towards her operations. Making a donation or organising your own fundraiser for Margaret Green Animal Rescue can help to make a real difference to rescue animals in need like Tilly.