Garden of Remembrance
Remember a loved one
The Garden is a very special area that provides a place of tranquil reflection.
We understand that losing a pet is like losing a member of the family and the Garden is the perfect place to visit and reflect on the wonderful memories that you have shared together.
We offer plots in the Garden for people to scatter or inter ashes of their beloved pets and friends and family. This creates an opportunity for those who may not have the facilities to do this at home and to dedicate a special place for your loved ones.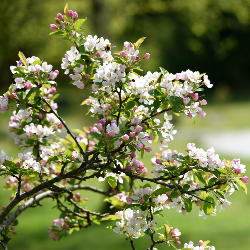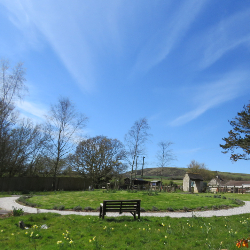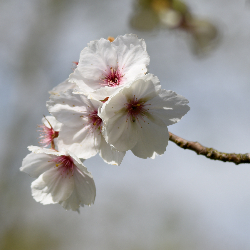 The Garden is full of beautiful trees, plants and shrubs that attract insects, butterflies and birds, and provide a wash of colour and scent all year round.
To mark our 50th anniversary and the year that would also have seen Margaret Green's centenary birthday, the Garden was newly refurbished in 2015 with the help of a great supporter of our charity, Mr Geoff Cooper, and in-kind donations from many local businesses. The garden is mostly managed by our wonderful volunteers who keep the area looking lovely all year round.
The Garden of Remembrance provides a vital stream of funding for the animals in our care. If you are interested in using the Garden or reserving a plot, please know that in doing so your donations will ultimately help us to continue our work for many years to come.

Use of the Garden
Scattering of Ashes

Scattering of ashes (animal) | Including an optional plaque
£150

Scattering of ashes (human) | Including an optional plaque
£245
Interment of Ashes

Small plot | Including a plaque with wording of your choice (Small animals, small breeds of dog and cat)
£340

Medium plot | Including a plaque with wording of your choice (Medium and large breeds of dog and human)
£425

Large plot | Including a plaque with wording of your choice (Horses, donkeys and multiple interments)
£600

Memorial Bench | Situated in or outside of the Garden of Remembrance and including a plaque with wording of your choice
£550

Memorial Tree | To be chosen from a selection of species and planted within or outside of the Garden. Including a plaque with wording of your choice.
From £200

Memorial Plaque | Plaque with wording of your choice to be placed within the Garden.
£75
What happens next?
If you are interested in reserving a plot or scattering ashes in our Garden, please contact the Fundraising and Marketing team on 01929 477074 or comms@mgar.org.uk
We are always here to help and will be happy to assist you with your enquiry and to discuss any arrangements for the Garden.
Frequently Asked Questions:
When can I visit the Garden?
We welcome you to come and visit our Garden any time during our planned opening times. Please see our current opening hours here as these can vary throughout the year.
Do you offer burials in the Garden of Remembrance?
Only cremated remains may be scattered or interred in an allocated plot and contained in a biodegradable casket. We would be happy to discuss any questions you may have and arrange an appointment for the interment or scattering of ashes in the Garden.
How is a plot selected in the Garden?
Margaret Green Animal Rescue will select a plot for you once an enquiry and payment has been received.
Please let us know if you have any special requests upon your initial enquiry.
Can I leave anything on my loved one's plot?
Following an interment, fresh flowers may be placed on plots. We do ask that these are removed by either the family within 14 days or you can ask us to and we would gladly help. We care about the environment and so politely ask that no plant pots, glass containers and plastic flowers are placed on plots.
Is it possible to plant anything by a plot?
If you would like any bulbs planting, please request this during your enquiry.
We will be able to review if they will be suitable for the time of year your plot is allocated and if we are able to maintain the flowers.
Can I have anything placed around the plot?
To keep the garden as natural as possible, kerbs or railings enclosing a plot and chippings of any kind are no longer permitted.
No structures of any kind (other than an authorised memorial) are permitted on the plot. Solar lights are also not accepted.

Please get in contact if you have any questions or would like any further information on the Garden of Remembrance.