Corporate Supporters
Do your bit for your community
We rely heavily on public support, as we receive no government funding. As a result of this, becoming a Corporate Supporter can make a big difference to our charity and the animals we look after each year. There are many different ways that your business can support us, including through: corporate days, sponsored events, match funding, discounts and donating raffle prizes.
Corporate fundraising is a great opportunity to support a charity and receive effective and positive PR in return. Our corporate days have always proved to be very enjoyable for the companies that we have worked with in the past.
We have been incredibly fortunate to receive support from some wonderful businesses, including:
AJ Developments
AJ Developments did a brilliant job of helping our Church Knowle Centre to build the structure of a new chicken pen. The team were excellent and played an integral part in building the chicken pens, which are now home to the chickens we rescue each year.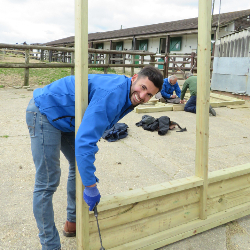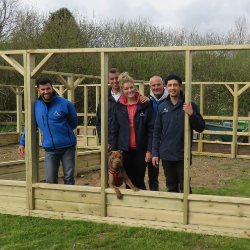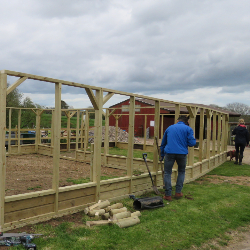 BNY Mellon
BYN Mellon spent a full day helping our team to rebuild and restore the duck pond at our Church Knowle Centre. This was not an easy task and certainly wasn't the cleanest, but the team from BYN Mellon got stuck in and did a wonderful job of clearing the dunk pond.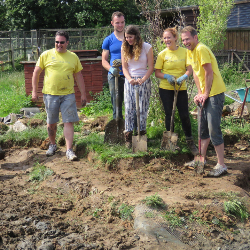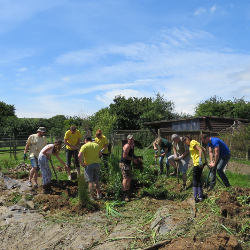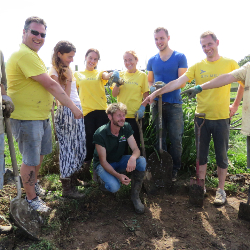 We have also received support through corporate days from other fantastic businesses, such as: JP Morgan, New Look, Barclays and Nat West. The projects we have achieved over the years would not have been possible without the help of these companies and we are forever grateful for the support and time dedicated during their visits.
Join Us!
If you are interested in becoming a Corporate Supporter and receiving cost-effective advertising and promotion by association with Margaret Green Animal Rescue, please get in touch to find out more.
To become a Margaret Green Animal Rescue Corporate Supporter, please contact comms@mgar.org.uk or call 01929 480474
To organise a Corporate Day for your company, please contact our Estates Manager at david.dubois@mgar.org.uk