About Us
Finding Forever Homes since 1965
We are here to take in pets that become homeless due to a change in circumstance
This can include pets that have been mistreated, neglected or abandoned. Regardless of their circumstance, each pet will find a warm bed, a kind team and all the love and respect they deserve awaiting them at Margaret Green Animal Rescue. We pride ourselves on the standard of care each rescue pet receives. As well as veterinary care, pets are prepared and rehabilitated ready for a new home. Most of our animals are vaccinated, microchipped, treated against worms and fleas and neutered before going to their new home.
Finding forever homes is at the very heart of what we do and there is no better feeling than knowing we have found the perfect match. Our rehoming process is designed specifically to help potential owners adopt a pet that fits in perfectly with their lives and loved ones. Animal welfare remains our priority with each decision made and we will always act in the animal's best interest. After adopting a pet from Margaret Green Animal Rescue, you can be assured that you will always have our support. For advice and guidance, we will be right beside you whenever you need us through the adoption process and onwards as you settle into a life together.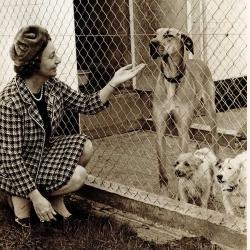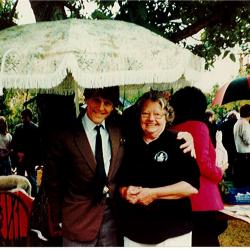 Margaret Green, who founded our charity in 1965, along with her father Mr Jerry Green, was an amazing lady with incredible strength and determination. After searching for a suitable site, the first centre location was decided on the fringe of the village of Church Knowle in 35 acres of gently sloping land, situated in a beautiful valley in the Purbeck Hills, 6 miles from Wareham and 8 from Swanage. From the very beginning, with Margaret Green herself at the helm, the charity provided expert veterinary attention for animals, spaying and neutering for animals, pet boarding, a welfare visiting service and a special remembrance of departed pets. The earliest animals included retired pit ponies from Wales and many wild birds after the RSPB helped fund a saltwater pool, where oiled sea birds could live during their rehabilitation. They also included Susan, a thirteen year old Jersey cow and Marigold, a Jersey/Guernsey cross and her calf Wildeyes.
Decades of care for rescued animals passed with many more milestones, such as opening our first sole dog rescue centre, Lincoln Farm near Bere Regis. Shortly after, we opened our Wingletang Centre just outside Tavistock, Devon that cares for cats and dogs. Around this time, we introduced microchipping for every dog being rehomed in 1990 – something that the charity promotes fully to this day. Many thousands more animals were helped during this time, including Woody, a lamb with a broken leg that found its way into the local Suttles quarry and needed rescuing by the charity.
Margaret Green retired as a Trustee of the charity after 35 years dedicated to rescuing animals. She remained involved with the charity until she sadly passed away on Christmas Eve in 2009 aged 94. Margaret's dedication and love never wavered and shortly before her passing, she was ensuring that provisions had been made for her annual Christmas donation of carrots for Angel and the other horses at the Sanctuary.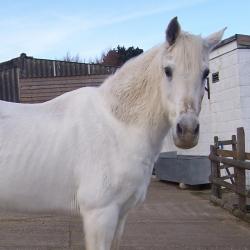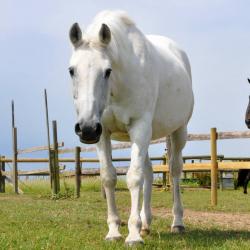 Read the timeline of the charity
---
What is happening now?
Nowadays our aims remain unchanged and we care for over 1,200 animals each year across three centres.
Our Values

Rescuing homeless, abandoned, neglected or mistreated animals

Ensuring veterinary care, rehabilitation and respect for every animal

Finding suitable forever homes for the pets in our care

Providing lifelong support for owners and their rescued pets

Church Knowle Rehoming and Visitor Centre
cares for cats, horses, donkeys, pigs, sheep, goats, rabbits, chickens, ducks and many more species.
Church Knowle is also home to the charity's head office which houses the finance, retail and fundraising teams.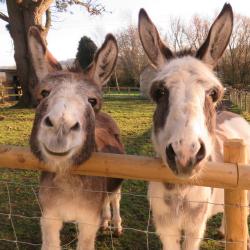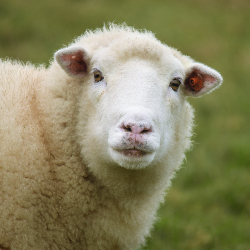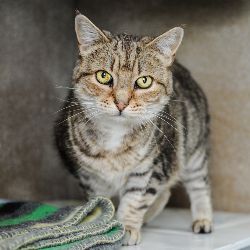 Lincoln Farm Rescue and Rehoming Centre
for Dogs is situated between Blandford and Bere Regis in Dorset.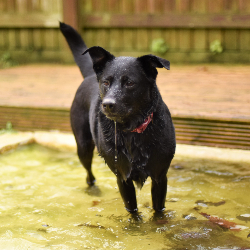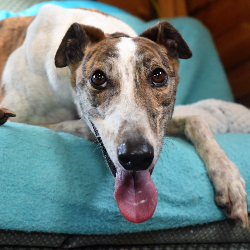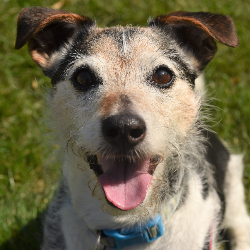 Wingletang Rescue and Rehoming Centre
for Dogs and Cats is situated near Tavistock, in Devon.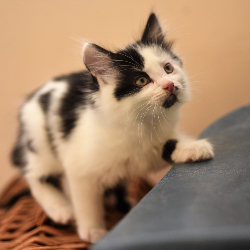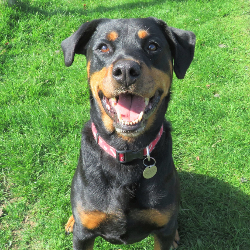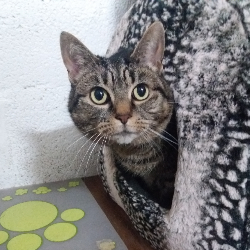 We also benefit from 6 charity shops in the Dorset area. Our retail journey started in 2015, with our first shop opening in Winton, Bournemouth. Since then, the shops have gone from strength to strength, not only bringing in a regular source of income but being a pillar in the local community. We are very lucky to have volunteers who, along with shop staff, help run the operations.
To find out more about adopting a new pet, please follow this link.
For opening times of centres and contact information, please follow this link.
For opening times of the charity shops and contact information, please follow this link.