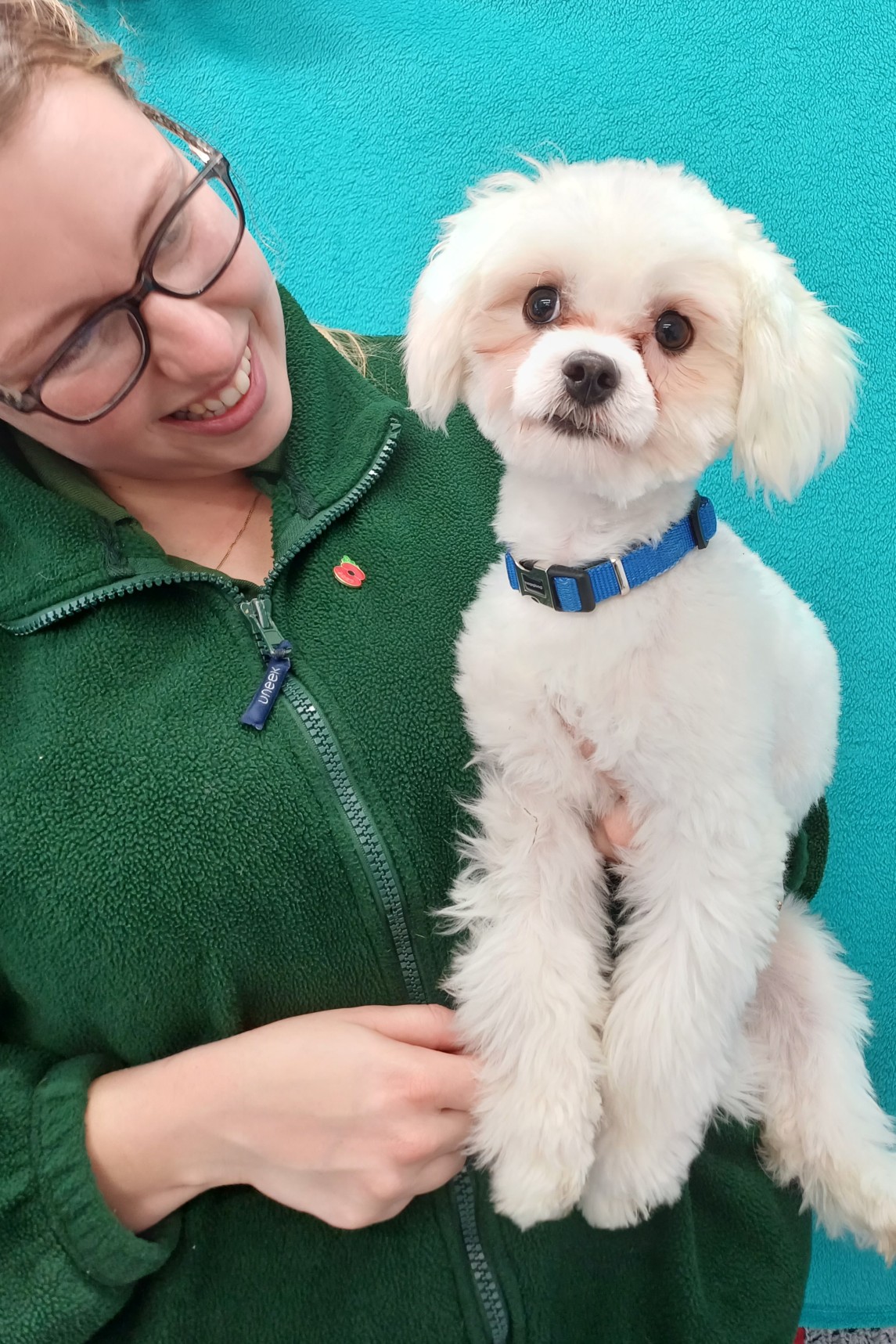 Name: Archie
Breed: Maltese
Gender: Male
MGAR Reference: 53024
This adorable 9 month old chap goes by the name of Archie and he is Maltese. Archie came to the centre because he was struggling with being left at home alone. Archie's separation anxiety means that he would need to have someone around with him for most of the day in his new home as he can become very stressed without his human companions. Archie is an energetic young lad, so will need active owner's.

Archie loves a cuddle with his carers, but also interacting with his four legged buddies, and because of his anxiety we feel he would really benefit living with a steady matured canine companion in his new home.

Due to Archie's breed, we anticipate that he will be incredibly popular and that we are likely to receive a very high number of rehoming enquiries. As soon as we find the 'paw-fect' match for him, he will be marked as 'Reserved' whilst we get him ready to start life with his new special someone.