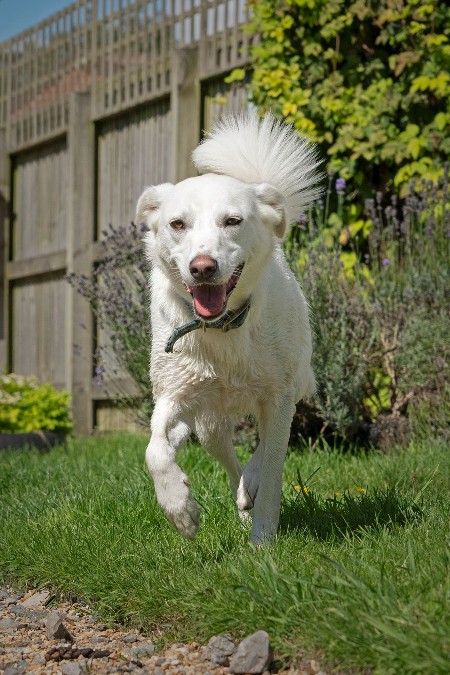 Name: Sharpay
Breed: Cross Breed Medium
Gender: Female
MGAR Reference: 52704
We would like to present to you the stunning Sharpay, a nearly 2 year old cross-breed with a smile that can light up any room.

Sharpay arrived at Lincoln Farm as an unclaimed stray but it didn't take the staff long to realise that she is a real snuggle bug, always leaning in for affection and never stingy when it comes to dishing out kisses. Although she is very comfortable around people, the wider world has been a bit overwhelming for her at time, and cars in particular were very alien to her. It has taken time, patience and lots of treats from her carer's to build up a positive association with them, and she is now beginning to jump in on her own accord. The team at Lincoln Farm will be very happy to go over top training tips with her new forever family, and will always be there to support her transition into the new home.

As we do not have a lot of history on Sharpay we feel that she would be best suited to an adult-only home without any small furries, who are willing to put some time into her training in exchange for a whole lot of love in return. She adores to play with her toys, always greeting her carers with them when entering her kennel. In the warmer weather Sharpay had the best time splashing around in our pond on site, and she's also very partial to puddle splashing when she is out in the forest. She cannot wait to explore the countryside and maybe have a paddle in a river too!

The team feel Sharpay would thrive in a rural location, rather than a more built up residential area.

During her time at the centre, Sharpay has made many canine friends and enjoys having a play in our enclosed paddocks, Our team thinks she may be able to share her home with a like-minded calm male dog, but would be equally be at ease having all the attention on her.

All Sharpay wants is a fabulous forever home and you will be rewarded with the most loving companion.
You can find me in Dorset