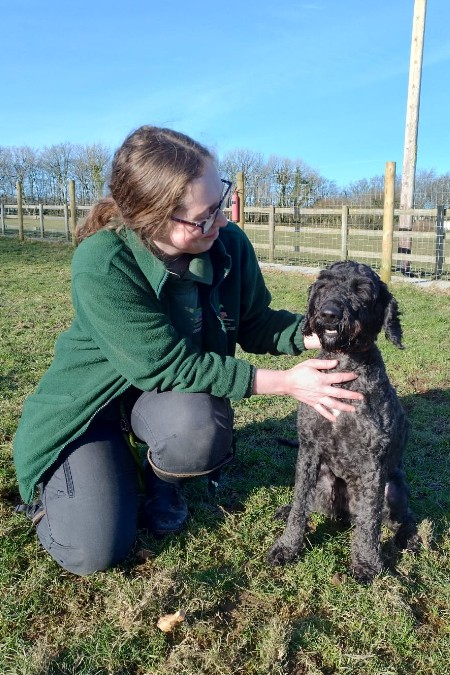 Name: Jumble
Breed: Poodle X Cocker Spaniel
Gender: Male
MGAR Reference: 52647
This handsome boy is Jumble, a Standard Poodle x Cocker spaniel who is 3 years old. Jumble is an energetic lad who is looking for new owners who are as active and adventurous as he is. Jumble would be a great companion for someone who loves to go jogging or running and with the bucket load of enthusiasm he has, we feel he would even give canicross a go or agility, as he is such a bouncy boy.

Jumble bonds with his owners quickly and likes to follow you around, so he does suffer from severe separation anxiety and struggles with being left, so his new owners will need to be around to help him overcome this in time. As Jumble loves to be with his carers, he also loves to please too and feel training classes would be a great way to keep Jumble mentally stimulated as well as strengthen the bond between him and his new human companions, he could potentially live with another dog too.

Jumble can be initially shy but it doesn't take him long to become your new friend, but he will need help with gaining confidence with handling as sometimes he can find it a bit worrying. For this reason Jumble would like a home with adults and possibly older teens.
Jumble has been enjoying making new doggy friends here at the centre, but we feel he would be happiest as the only pet in his new home so that he can thrive and be the best version of himself.

If you like your adventures and want someone to share it with, then Jumble is the one for you as he loves to be on the go.