Juno & Twinkle (Reserved)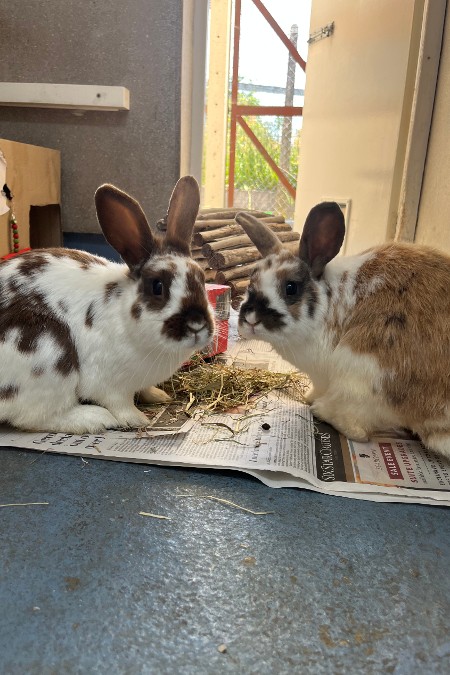 Name: Juno & Twinkle (Reserved)
Breed: Cross Breed
Gender: Male
MGAR Reference: 52463
Introducing this absolutely loveable brother and sister Juno and Twinkle, who are 1 year old cross breeds. This beautiful pair of rabbits came into our care when their previous owner had to move and was sadly unable to take Juno and Twinkle with them.

Juno and Twinkle have a lovely bond together and will often be found snuggled up in their outdoor tray. While in their outdoor run they love to explore and are regularly found sunbathing, for this reason, we believe they would be at their happiest in a home with plenty of space and enrichment to allow them to hop and around and explore.

To find out more about this adorable pair and what would give them the 'hoppy' home that they've been hoping to find, please get in touch to speak to the team and we will be delighted to help.
You can find me in Dorset