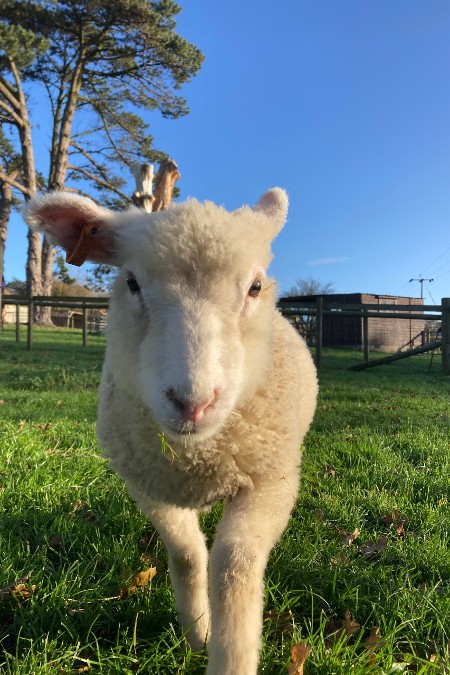 Name: Arti (Reserved)
Breed: Texel
Gender: Female
MGAR Reference: 51921
We would like to introduce you to our little girl Arti, who came into our care as a hand rear lamb.
Over the winter period, we paired Arti up with one of our older females to act as a mother figure, whilst Arti was still young. Once spring arrived and Arti was big enough she was introduced to the rest of the flock where she has maintained her larger than life personality.
Due to sheep needing to live in a flock, we would be looking for Arti to be rehomed with an existing group of sheep, preferably with some of a similar age to her for her to grow up with.
Arti would be best suited to a home with plenty of rotational grazing that is securely fenced, with a shelter for those hot days and British winters.
Where Arti was hand reared she is highly affectionate and loves to call for you when she can see you and runs over for a fuss. We would love for Arti to find a forever home with a family to call her own.
If you think Arti could be the missing piece of your flock please get in contact for more information.
You can find me in Dorset